National, Front Page
All set for vaccine co-production
Historic Bangladesh-China deal singed
---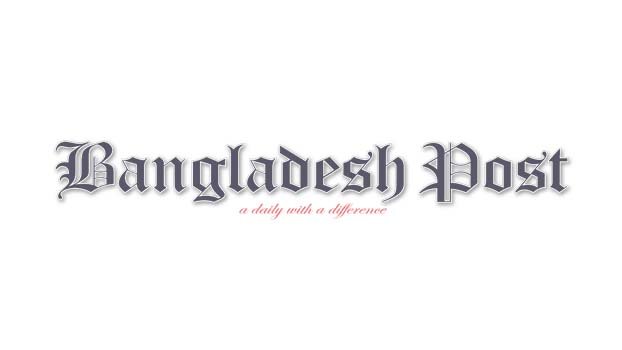 Bangladesh is all set to coproduce Covid-19 vaccine in Dhaka with China's Sinopharm after the signing of a historic deal on Monday.
Incepta Vaccine Ltd, the first human vaccine manufacturing company in Bangladesh, signed the MoU with the Sinopharm and the health ministry to "fill and finish" the Covid-19 jab here in their factory after buying in bulk.
This will make the vaccine cheaper, officials said.
Foreign Minister Dr AK Abdul Momen, who witnessed the signing of the deal, termed it as the beginning of "an excellent partnership" between Dhaka and Beijing.
"This (agreement) is an example of great partnership. We have started an excellent partnership (today)," he said.
Ambassador of China to Bangladesh Li Jiming said they would continue "increasing production capacity steadily, providing more accessible and affordable vaccines to meet the needs of developing countries, and supporting the WTO in making an early decision on IP waiver."
"Let us work together to build a great wall against COVID-19, protect the health of our people and humanity, win the victory over the pandemic with solidarity and build a global community of health for all," he said.
The Chinese ambassador said three deficits -- distribution deficit, production deficit and cooperation deficit – need to be addressed to win the fight against coronavirus.
To address the distribution deficit, he said, vaccines should be shared with greater intensity and speed to make them accessible to and affordable for developing countries around the world as quickly as possible.
Li Jiming said vaccine-producing countries should support developing countries, including Bangladesh, through joint production, and safeguard the global supply chain of raw materials to bridge the production deficit.
Talking on the way to tackle the cooperation deficit, he said vaccine cooperation requires greater solidarity and a sense of responsibility, and full mobilisation of governments, businesses and international organisations.
After completing all the procedures, the Incepta Chairman, Abdul Muktadir, told Bangladesh Post that they were expecting to start the co-production "within three months".
They will be able to dispense 20 million per month in vials of 5 doses and 40 million each month in vials of 10 doses, he said.
In the pharmaceutical industry, "fill and finish" is the process of filling vials with vaccines and finishing the process of packaging the medicine for distribution.
Incepta has the state-of-art facility "fully compliant with WHO GMP guidelines adorned with a large pool of scientists".
The foreign minister thanked the government and the people of China for their "continuous support" to Bangladesh during the pandemic.
He said China has provided 2.1 million doses of Sinopharm vaccine as a gift to Bangladesh and sent 3.4 million doses under the COVAX facility.
"We are lucky as China agreed to provide us vaccines," he said.
Dhaka commercially purchased 15 million doses of Sinopharm vaccine while China has already delivered 8 million doses out of those.
Apart from that, the foreign minister said, Dhaka has also proposed to buy 60 million more doses from China.
"We are looking forward to getting confirmation of that … we want a steady flow of vaccines," he said.
Health Minister Zahid Maleque spoke at the occasion, among others.
Virus origin
Amid the ongoing debate about the origin of Covid-19 vaccine, the Chinese ambassador in Dhaka said they believe that "tracing the origin of the virus is very important and it could give us clues to predict and prevent future pandemics, whereas the COVID-19 origin-tracing is a serious scientific issue that should not be manipulated by politics, and can only be done by scientists, not by politicians or intelligence personnel of any country."
He said China does not oppose origin studies based on science.
"What we oppose is origin studies based on politics and using politicized origin tracing as a tool to exhaust China's diplomatic resources. With the full support of China, the phase I origin studies led by the WHO have reached conclusions widely recognized by the international community and global scientists, and it should and must be upheld as a guidance for future work.
"Under certain pressure, the plan for phase II origin studies recently circulated by the WHO Secretariat runs against its work in phase I. The plan doesn't solicit the opinions of the WHO member states and doesn't reflect the WHA resolution, and therefore it is no surprise that more than 70 countries including Bangladesh have expressed their dissatisfaction with the plan in different ways," the ambassador said.
He thanked Bangladesh for "respecting science, multilateralism and justice by doing so, and I am sure that our anti-pandemic cooperation will only become stronger and more fruitful, thus further contributing to the global fight against COVID-19."