City
All must unite against militancy: Quader
---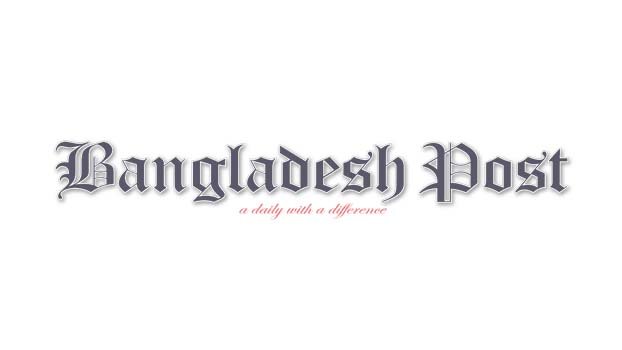 Awami League General Secretary, Road Transport and Bridges Minister Obaidul Quader, calling on the leaders and activists, said, "In this month of victory, we pledge to move forward on the highway to achieve the development of Bangladesh under the leadership of Sheikh Hasina, with the determination to fight against communalism and militancy."
Obaidul Quader said these things while attending the district Awami League's tri-annual conference at Noakhali Shahid Bhulu Stadium on Monday afternoon.
Referring to the past history, Obaidul Quader said that the ghost of Mir-Zafar of Plashir was placed on Khandaker Mostak, and General Ziaur Rahman was the mastermind of the August 15 murder, just like Mir-Zafar's commander. Similarly, Ziaur Rahman was also the mastermind behind the murder of 4 national leaders in jail. If Bangabandhu's daughter Sheikh Hasina and Sheikh Rehana had not stayed abroad during the barbaric murders of history, they would have been killed by these hyenas.
At that time, Bridges Minister Obaidul Quader declared the convening committee of Noakhali district Awami League dissolved and declared principal Khairul Anam Chowdhury Salim as the re-elected president. However, since there are multiple candidates for the post of general secretary, it will be announced by December 17, he said. It is also commented that the district Awami League delegates can be directly voted for this post. For this, party organizational secretary and Jatiya Sangsad whip Abu Saeed Al Mahmud Swapan MP has been given the responsibility.
Referring to the popular slogan of 'Khela Hobe', Kader said, I will carry this slogan for life, people like this slogan very much. So I will say, game will be played. It will be played in December, it will be played in the next election, it will be played against money laundering, it will be played against money theft, it will be played against vote theft, it will be played against Hawa Bhaban, it will be played against corruption. But this slogan is not liked by Fakhrul and others. I will give this slogan of people's choice, I will say it will be played.
Addressing the local leaders and activists, the minister said, Ekramul Karim Chowdhury (local MP) is my younger brother, for the sake of the party and Noakhali, I have pardoned them along with Ekramul Karim Chowdhury MP and my brother Abdul Quader Mirza. I want to see conflict free Noakhali. Our leader Sheikh Hasina also does not want to see conflict and noise, nor does she like it.
The special guest of the conference, Awami League Joint General Secretary Mahbubul Alam Hanif said in his speech on the same stage that he will kill people by pouring petrol on the bus-train and setting fire to it, and if there is a case, Mirza Fakhrul Islam Alamgirra said that now Mirza Fakhrul Islam Alamgir is harassing BNP leaders and workers with false cases. Khaleda Zia has more corruption cases including NAICO corruption case. If these cases are decided, BNP leader Khaleda Zia and her leaders may have to spend the rest of their lives in jail. I will call BNP and say that the country has laws, government and constitution. Gather where (Suhrawardy Udyan) the government has given permission to gather. If you try to hold a rally in another way, if you create anarchy, Awami League, Jubo League, Chhatra League have millions of workers, they will stop your anarchy.
In the rally, former general secretary of Noakhali district Awami League and MP of Noakhali-4 seat Ekramul Karim Chowdhury said, I have served as the general secretary of Awami League for 19 years. Family cannot be given time while managing the team. How many Qutbs are in Awami League now, it is very difficult to cool them down and run the party. I did not even get 50 people here when I took charge.
Noakhali District Awami League convenor under the chairmanship of Khairul Anam Chowdhury Selim and joint convener Noakhali Municipality Mayor Md. Sahid Ullah Khan Sohel spoke among others, organizing secretary of Bangladesh Awami League and whip of Jatiya Sangsad Abu Saeed Al Mahmud Swapan, agriculture and cooperative affairs secretary Faridunnahar Laili, information and research secretary Dr. Salim Mahmud, Relief and Social Welfare Secretary Sujit Roy Nandi, Science and Technology Secretary Engineer Alhaj Md. Abdus Sabur, Noakhali MP Morshed Alam, HM Ibrahim, Mamunur Rashid Kiran, Ayesha Ferdaus, reserved MP Farida Khanam Saki and others.
Incidentally, the last conference of Noakhali District Awami League was held on November 20, 2019. Where Principal Khairul Anam Chowdhury Salim was re-elected as the President and Ekramul Karim Chowdhury, Member of Parliament of Noakhali-4 (Sadar-Subarnachar) Constituency, was appointed as the General Secretary. Since the announcement of the committee, after a long period of resistance, violence and casualties, the committee was not fully formed after two years on September 30, 2021. Awami League president Sheikh Hasina approved the convening committee of 87 members by making Sohel a joint convenor.