National
All looms at Rajshahi Silk Factory to be operational
---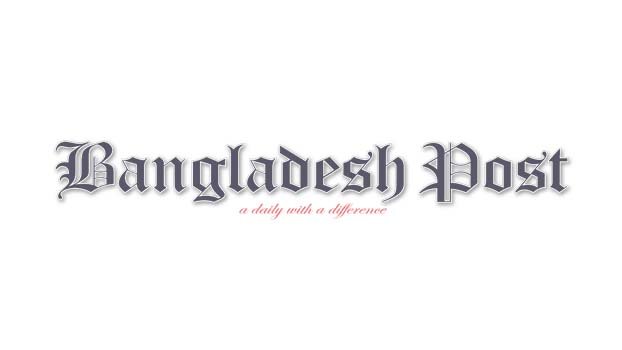 To resume the lost glory of traditional Rajshahi Silk, steps have been taken to bring more power looms of Rajshahi Silk Factory in operation, informed Fazley Hossain Badsha, Senior Vice-President of Bangladesh Sericulture Board and Member of Parliament of RajshahiSadar constituency.
At present 19 power looms are in operation in the factory through which silk fabrics are being produced. Additional looms will be made operational in the factory to increase the production of silk fabrics.
Fazley Hossain Badsha MP on Wednesday morning visited Rajshahi Silk Factory and directed the concerned authorities of Rajshahi Sericulture Board to make more looms in the factory ready for operation as soon as possible.
It is learnt on the plea of incurring an accumulating loss of Taka one crore 30 lakh, the then BNP-Jamaat led government had closed the state managed Rajshahi Silk factory in 2002.
Later, after being elected as the Member of Parliament, Fazley Hossain Badsha took an initiative to reopen the factory. And, for his intimate effort, Rajshahi Silk Factory resumes its production in 2018, after 16-year of closure. At present 19 looms are in operation in the factory and more looms are awaiting to be made operational in a short time.
Fazley Hossain was attended, among others, by the Director-General of Bangladesh Sericulture Development Board Abdul Hakim and other high-ups.
After visiting the factory on Wednesday Fazley Hossain Badsha MP said, the operation of Rajshahi Silk Factory resumed after 16-year in 2018 with six looms experimentally. At present 19 looms are in operation and now step has been taken to operate more looms.
He further informed the produced silk cloths at the factory are now kept at a small show-room. Steps will also be taken to extend the Showroom with the increase of the number of looms at the factory, he added.At the same time, the silk fabric produced in the factory will be sold through the online soon. He hoped to finalise the decisions to be carried out in the next Board meeting. He also vowed to resume the lost glory of Rajshahi Silk.
According to sources, Rajshahi Silk factory was set up on 15.50 bighas of land in 1961. There were 63 looms in the factory during its closure of which 35 were running. Before the closure, the factory used to produce 106,000 metres of fabrics in a year. The full-fledged operation of all 63 looms of the factory will increase the production of fabrics to 287,000 metres annually.