All Section, City
All Ctg markets to be free from Polythene- CCC Mayor
---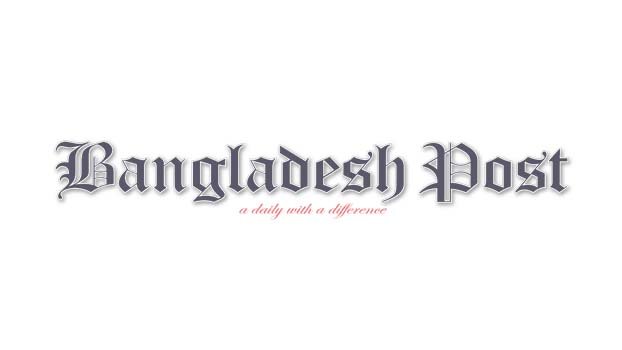 Chattogram City Corporation Mayor Md Rezaul Karim Chowdhury announced to remove polythene from all markets of the city from 15th February. He said that till February 10, they will run all kinds of publicity campaigns in the city markets including miking, posters, festoons, banners, leaflets on the initiative of their own committee.
He directed the councilors in the markets located in 41 wards of the city to participate in the campaign in coordination with the market committee. The CCC magistrate will visit the market from February 10 to provide instructions and warnings to traders. If any polythene is found in the market from February 15, they will be punished with fines under the law.
He was speaking as the chief guest at an exchange meeting with representatives of various market committees of the city conducted by CCC in the conference room at Nagar Bhaban on Wednesday morning. Chairman of CCC Environment Standing Committee Chairman Shaibal Das Sumon presided over the function. Panel Mayor Md. Gias Uddin, Councilor Abdus Salam Masum, Md. Shafiqul Islam, Chief Revenue Officer Md. Nazrul Islam, Private Secretary to Mayor Muhammad Abul Hashem and leaders of Bazar Samity addressed the meeting.
zCCC mayor said polythene in Chittagong is a curse for city dwellers. Due to this polythene, it has become difficult to get rid of waterlogging in the city. Due to polythene, mosquito breeding has increased due to accumulation of water in drains. The biggest thing is that polythene has accumulated at the bottom of Karnafuli river and formed a hard layer of more than 8 feet which is causing serious obstruction while dredging in Karnafuli river. Even with the advent of state-of-the-art dredging machines from the Netherlands, dredging is becoming more and more difficult to do through the thick polythene layer of the river. If this situation continues, the river Karnafhuli will lose its navigability and become a dead river. If the water flow of Karnafuli River is stopped, Chittagong port will lose its functionality and as a result its consequences will be terrible and will destroy the overall economy of the country. Therefore, it has become a matter of time to stop the use of polythene as an environmental cancer.
Councilor Shaibal Das Sumon said that Kazir Dewri, Chawkbazar and Karnafhuli markets have been completely polythene-free on the initiative of CCC. The cooperation of the traders in doing this is commendable.
Panel Mayor Gias Uddin said that waterlogging in the city through polythene is causing environmental pollution and deteriorating soil quality. He appealed to the business leaders to cooperate in stopping polythene.
Md. Jasim Uddin, General Secretary, Phaillyatli Bazar, said that steps should be taken to stop production and marketing of polythene from all the factories and polythene outlets where polythene is produced. He urged the government to take immediate action to stop the sale of goods on the sidewalks and streets through illegal floating shops.
Market Committee representatives Md Idris Saudagar, Haji Md Jane Alam, Md. Solomon Saudagar, M Zafar Ahmed, Md. Abdul Hakim, Md. Kamal Uddin, Abdul Motaleb, Md. Sajjad Hossain, Md. Jahangir Alam, Nur Mohammad, Md. Jabed, Md. Irfanul Islam.