City
AL will response to any sabotage attempt: Hasan
---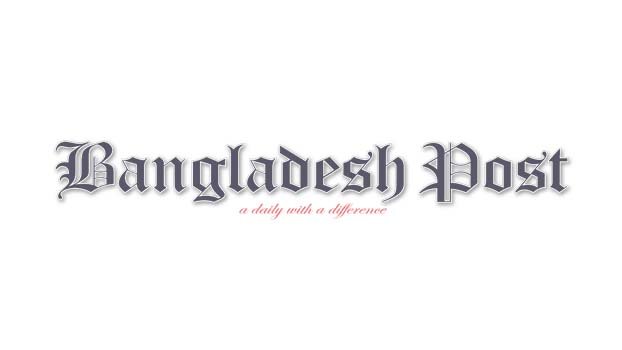 The government will take strict measures to protect the security of the people just as the Awami League will give a strong response to the people if any sabotage is done in the name of BNP movement, said Information and Broadcasting Minister Dr Hasan Mahmud.
The minister was responding to a question from reporters after the chief guest's speech at the Iftar and clothes distribution programme organized by Bangladesh Hijra Welfare Foundation on Bangabandhu Avenue in Gulistan on Wednesday evening.
Mentioning that people have been hearing the threat of this movement of BNP for the last thirteen and a half years, the Information and Broadcasting Minister said that democracy gives the right to protest. But if in the name of the movement living people are burnt to death, cars are burnt, vandalized, if chaos is created in the country in the name of the movement, then Bangladesh Awami League will give a strong response to the people and the government will take strict measures for the safety of the people.
Earlier, the minister at the meeting presided by the President of the Hijra Welfare Foundation Abida Sultana Mitu, said in a speech that at one time, the transgender people had no identity, the society neglected them. No one else in Bangladesh, Prime Minister Sheikh Hasina, the daughter of Bangabandhu, first recognized these people as the third gender outside of men and women in 2013.
Stating that their employment opportunities have been ensured everywhere according to the structure starting from government jobs, the minister said that earlier the people of transgender community used to live far away from their neighbors, Prime Minister Sheikh Hasina's government took many projects to change the scenario.
Addressing the overwhelmed transgender members, Dr Hasan Mahmud said, "After 1975, the BNP led by Ziaur Rahman, Ershad and Begum Khaleda Zia was in power twice and even a special kind of government for two years, but no one gave any recognition to transgender or third gender people, only Prime Minister Sheikh Hasina ensured many facilities for the community.'
After the meeting, the information minister distributed clothes among the transgender members on the occasion of holy Eid-ul-Fitr.