National
Schoolgirl Neela murder
Accused moves freely but police unaware
---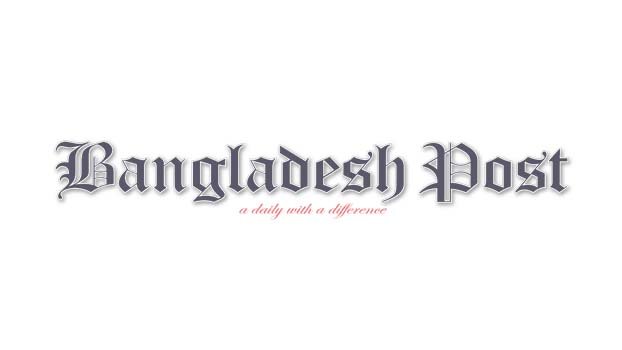 Sakib, one of the accused of sensational schoolgirl 'Neela Roy' murder case of Savar, is currently wandering around in broad daylight. Although he is still identified as a fugitive in police register, this correspondent found some photos of him wondering around in the social media.
After 4 months of the incident, his connection was found in the police investigation, and he was registered as a fugitive in police register. "Sakib's name was not mentioned in the case statement until we found his connection after Mizanur Rahman Chowdhury, the prime accused gave his confessional statement to the court under section 164 and since then we have been searching him. We have heard that he has been wandering around the area, but we could not find him despite conducting multiple drives against him. However, we are trying to arrest him", Nirmal Kumar Dash, Inspector of Savar model police station, and investigation officer of the case told The Bangladesh Post.
Narayan Roy, father of the victim said, "People are saying that Sakib is wandering around, but police is saying that they are still searching for him. Despite various social media still carrying huge footprint of the culprit's visibility, the police claims that they cannot find him. How is it possible that a murder accused is moving freely, participating in the election campaign, continuously uploading photos on social media, yet police cannot arrest him. Tell me what I should say in such a situation as a father, who lost his dearest daughter. It's only possible when the authority concerned is biased".
Meanwhile, Maruf Hossen Sarder, Superintendent of Dhaka district police told The Bangladesh Post, "The easiest thing in any situation is to blame the police, and that is also acceptable to people. He might be wandering around, but remember not all policemen are supposed to know him except the investigation officer and the ones that are associated with the case. So the allegations of biasness are baseless. Rather the police is handling the case very carefully. People should inform us if anybody see him, before blaming the police".
Meanwhile Bangladesh Post found some photos of Sakib, which were uploaded on Facebook on December 20 in 2020 by his father Sirazul Islam Shiru, Joint Secretary of Savar Municipal Awami League. Where the accused Sakib, and his elder brother Shakil were seen greeting Hazi Abdul Goni, the ruling mayor of Savar municipality, and his son Faruk Hasan Tuhin, Convener of Ashulia Awami League, with a garland of flower at the Mayor's residence.
"Anybody can come to me, moreover, it was the time of election. If they are murder accused, then the law enforcement agency should have looked into the issue, it's not my headache. They might upload the photos to convey that they have a good relation with me, but I strongly can say I have no relation with any criminal", Abdul Goni replied when asked about the photos.
Seeking anonymity, a Chattra League leader told The Bangladesh Post, "Sakib was seen every day until the election in Agrany Club at Bank Colony area, which was used as a campaign office of the mayor and he was continuously campaigning for his uncle Shahidul Islam, who was a councilor candidate from ward no 4. I'd seen him last at the club around 9:00 pm, 2 days before the election. He later left the place soon after receiving a phone call, before police arrived there".
It was learned after the murder that Sakib and his elder brother Shakil formed, and have been leading a desperate juvenile gang at the area for a long time, and they were carrying out many criminal activities there, nobody had the courage to protest against them as their father, and uncle are influential people. Sakib's elder brother Shakil is also an accused in another murder case in the area.
Right after the incident civil society, locals and human rights organizations formed huge mass-movement protesting the murder, even many local Awami League leaders including Dr. Enamur Rahman, the state minister for the Disaster Management and Relief also participated in those movements. Besides, it was announced on behalf of Savar Municpal Awami League that Shirazul Islam Shiru, father of Sakib, and Shakil will be suspended from Awami league over the allegations of patronizing the juvenile gang.
Notably, Neela Roy, 14, a tenth grader of Aced School in Savar, was stabbed to death by a stalker, and juvenile gang member named Mizanur Rahman Chowdhury, inside an abandoned house at Kazi Mokmapara area of Savar municipality, on the outskirts of the capital, on the evening of September 20 in 2020. Later, Neela's father filed a case with Savar model police station mentioning the prime accused Mizanur Rahman, 21, his father Abdur Rahman, 60, and his mother Nazmunnahar Siddiqua, 50, along with 3 to 4 anonymous accused in the case statement. Police arrested all the accused who were involved with the murder at different times, only except Sakib.