National, Back Page
Shishu Prahar
A Joyous Day for children
---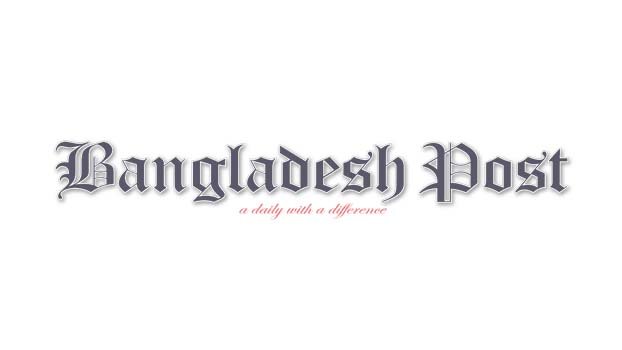 Books are a child's best friends. And true to this aphorism, thousands of cheering children walked around the Amar Ekushey book fair along with their guardians wearing colorful dresses, as it was Sishu Prahar yesterday. The premise wore a festive look with tiny-tots hopping from stall to stall in search of their favourite book.
The book fair became animated on the day as visitors wearing colorful kurta and saree and other traditional dresses observed Valentine's Day and Pahela Falgun. Thousands of young Booklovers gathered in the morning hours to buy some books and also spend quality time together. The huge presence of children made the organisers and publishers happy as business was good as well.
Amar Ekushey Book Fair has dedicated the first four hours to children, naming it 'Shishu Prahar,' from 11am to 3pm every Friday and Saturday. The dedicated hours attracted a greater number of guardians also who could manage time to hang out with their kids at the Children's Corner on Suhrawardy Udyan and Bangla Academy premises where stalls were allocated to the houses publishing children's books.
With great enthusiasm and curiosity, thousands of visitors of all ages flocked to different stalls and pavilions to find books of their favourite writers. The passion of the children was visible on their faces and eyes as they watched the Sisimpur show at the kids' corner with their heartthrobs Halum-Ikri-Tuktuki and other favourite puppets.
Accompanied with their parents, the tiny-tots were busy searching for their books, taking photographs at the Suhrawardy Udyan. Friday and Saturday being the holidays attracts more visitors than the working days. Farhana Akter, a representative of Pragati Prakashan, said that book fair yesterday witnessed large crowd as valentine's Day and Pahela Falgun were observed on the same day.
Stall attendants selling children's books said comics, fairy tales and ghost stories were among the most searched for titles. Sisimpur brought 13 fresh titles at the fair which includes 'Kinbo Ja Dorkarer', 'Khoka Mia', 'Gachpal'. Mascots of popular characters of Sisimpur welcomed the children at the Shishu Prohor. Halum, Iqri and Tuktuki performed skits and interacted with the children, much to their excitement.
Member secretary of book fair's organising committee Jalal Ahmed said the corner is especially dedicated for children. The passion of the children was visible in their eyes on the fair premises. Kids were delighted to shake their hands with their favorite character of Sisimpur Halum, Ikri and Tuktuki.
A student, Erina Hossen, came to the Children's Hour, said, "I have spoken with Halum and Tuktuki and visited many stalls and also bought five books." "I attend the fair with my parents every year and I also love to buy story and drawing books," she added. Talking to this correspondent, Anisur Rahman Helal, a businessman, said, "I have come here with my family to observe the Pahela Falgu and Valentine's Day at the book fair. I have enjoyed a lot here."
"Nowadays, our children pass their time with electronics devices, watching cartoons, video series from YouTube. But, the book fair still gives them some healthy pleasure." "It has been a source of pleasure and amusement for my children which gives them joy along with scope to enrich their practical knowledge," he added.
Tanha Rahman Priyonti, a fourth grader from Purana Paltan, came with her parents to pass time at the Children's Hour. "I've bought two story books and played with Tuktuki (costumed characters from the popular children's series Sisimpur). I visit the fair with my parents every year and love to buy story and drawing books," she said.
Sidratul Muntaha, a five-year-old, who came to the fair with his father Anwarul Hoque from cantonment area in the city was seen very happy after getting a book title 'Khuka Miah' and 'Guide Halum'. "I have come to visit the fair today with my two daughters as it is a holiday. I do not find time to come here on the other days, said Anwarul.
Private employee Mehedi Hasan, who was accompanying his 9-year-old daughter Kamrun Nahar, regretted that he had found mostly the old editions of the children's books that he had bought the previous years. The nine-year-old, Tawfiq, who came to the fair with her mother from Banani wants ghosts stories but his mother prefers science friction for him.
Alongside books, children also purchased toys, masks, balloons, and other items to play with in their free time at home. Arif Ahmed, a staff of publication name Sondesh Prokasoni, said, "We mainly sell translated books but on Fridays children's books also sell like hot cakes."
Of their favourite books, children like to buy short stories, rhymes, drawing books, fictions, detective stories etc. Guardians also lauded the Bangla Academy initiative to bring popular children's series Sisimpur characters in the fair and said it will attract children. Six-year-old Tashfia Aslam was very happy to have come to the fair.
"I want to come here every day and want to meet Haalum. My papa bought me a fairy tale book, which I love the most." Masum Talukder, a resident of Mirpur in the capital, said it has been a source of pleasure and amusement for her children. "Sisimpur is the only series popular among the children. I think this arrangement to bring the children's favourite characters is giving them joy as well as enriching their knowledge," she said.
Imran Hossain, a staff of Sisimpur stall said, "Children are happy to see their favourite characters. Not only children but also the youth are coming here to buy new books." Like previous years, stalls for the mainstream publishing houses have been built inside the Suhrawardy Udyan while government organisations and the Bangla Academy stalls have been placed within the Bangla Academy compound.