National, Back Page
A cruel eviction!
---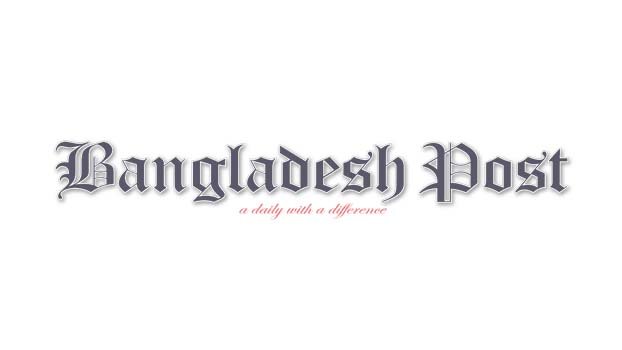 A cruel and unjustified recent eviction of slum dwellers has left some 2000 poor people living in the open sky in Rajshahi city's Gangpara
The evicted families are found to be living under open sky braving the bitter cold as mercury again dropped to minimum 9 degrees Celsius during the last week of January.
On top of the shivering cold in the north eastern region of the capital, about 230 poor families are victims of unbearable stench of flooded drains where the slum dwellers live in Gangpara, an area demarcated to Water Development Board (BWDB). The slum dwellers are victims of BWDB's unkind decision of evicting and demolishing the last makeshift homes they were living in. Such decision, that took effect on December 22 last, has been described as highly 'punishing' especially at a time when cold wave has gripped the region again.
Living under the open sky near the same premises, old men, women, children are suffering day and night which would surely appear to any passer-by as cruel. So harsh it is that the authorities did not even bother to take care of the human beings (the slum victims) after their action which has already cost four lives and many more are said to be falling sick everyday, mostly from cold related complications.
Feroza Bibi, 40, was found living with her elderly mother 75-year Suraton Bibi at Gangpara by making a temporary shelter with tins and polythene at the same spot where she had been living for over two decades.
Having no place to go, she has once again prepared a shanty after the former one was demolished by the authorities. She said that after her husband's death some 25-years ago, she became completely helpless and started to earn her living as a garbage picker. She had sought a loan from a local NGO and built two semi concrete rooms but she has been evicted from that house even before she could repay the debts. Now, she has no ability to purchase any land. She neither has the ability to rent a shanti home as she has no work.
Mofazzal Karim, another evicted resident of the area narrated how he and other slum residents in Gangapara were evicted without any notice which was awfully painful. "I had a steady income as I maintained a tailor's shop next to my makeshift home along the road. I was quite happy being able to support the whole family. But one day they came with bulldozers and flattened everything we had. It was heart-breaking to see my 42 years old home destroyed in minutes," described weeping Karim.
"This is inhuman. How can they decide to evict us such a ruthless manner," asked a soft voice of Karim who had no strength to resist neither protest such brutal cold-blooded decision. The eviction of the four decade old slum not only physically shattered their living for which they may have a hidden guilt feeling but the strong bonding to economic and social life has been lost for ever.
Papel, in his mid-forties, is one such victim. A fellow resident of the same slum said, "I have a daughter who used to go to a nearby school but since the day we were evicted I have not been able to send her to school anymore. Maybe she may not go to school anymore." Many such residents have similar stories to share. Their economic as well and social life ends with the eviction that came like a tornado. It suddenly came, destroyed everything on its way and left the devastation flattened on the ground.
It is alleged that the residents of the areas have been evicted and their home demolished without any prior notice. In protest against the eviction and demolition, local Member of Parliament Fazley Hossain Badsha stayed from morning till noon at the slum areas and he requested the concerned authorities of WDB not to evict those poor people at least during the winter. But, soon after his departure from there, the houses were demolished using bulldozers.
Fazley Hossain Badsha, MP of Rajshahi Sadar constituency said that he had requested the concerned authorities not to demolish the houses during the winter but his request was ignored and he was threatened to be killed by a local leader.