Country
9th Infantry Division GOC inspects lockdown situation
---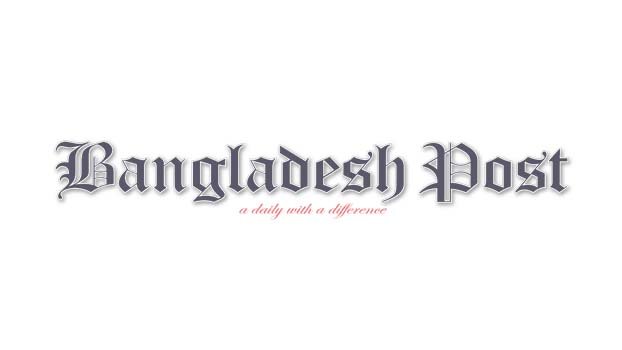 On the 4th day of the lockdown, Munshiganj district administration increased their monitoring in the field to reduce public movement during lockdown. Personnel of Bangladesh Army were deployed in Kachari Chattar area on Sunday morning. Besides, members of BNCC, police, BGB and Ansar also participated in multiple mobile court drives. Magistrates conducted mobile courts at various places on behalf of the district administration. Violators of the lockdown in different spots have been fined and punished under different sections of the law.
Major General Mohammad Shahinul Haque, GOC of 9th Infantry Division of Bangladesh Army, visited the Munshiganj municipality area at 10:30 am to inspect the patrol activities of the army personnel to implement the lockdown. Acting Additional District Magistrate Shilu Roy, Munshiganj Sadar Police Station Officer-in-Charge Mohammad Abu Bakkar Siddique and journalists discus sed the situation in Munshiganj. Earlier, he inspected the army's patrol activities at Ichapura Bazar in Sirajdikhan upazila. Later at 11:15 am in the DC office conference room, Munshiganj Deputy Commissioner Kazi Nahid Rasul presided over the meeting.
During the meeting, Major General Mohammad Shahinul Haque, GOC, 9th Infantry Division, Bangladesh Army, lauded the steps taken by Munshiganj district administration, army, police administration and other law enforcement agencies to implement the lockdown. He said that he was satisfied with the monitoring of the current situation in Munshiganj district in implementing the lockdown. He also assured that a mobile medical camp would be set up by the army for the treatment of Covid-19 patients in the district considering the emergency situation.
Commander of 99 Composite Brigade Brigadier General Kamrul Hasan, Commander of 19 Hero Lt. Colonel Arifur Rahman, 62 BGB captain Lt. Cornel Alamin, District Superintendent of Police Abdul Momen PPM, Civil Surgeon. Abul Kalam Azad and other officials of the district administration were present.