National, Front Page
87.44pc pass SSC exams
---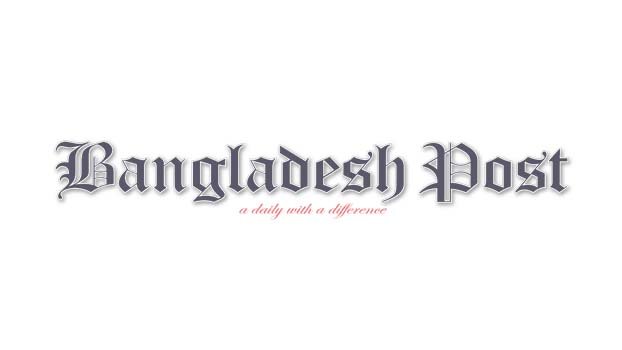 The results of the Secondary School Certificate (SSC) and equivalent examinations-2022 under 11 education boards were published yesterday with an 87.44 percent pass rate.
"A total of 19,94,137 examinees appeared in the SSC and equivalent examinations this year. Of them, 17,43,619 students passed the examinations," said Education Minister Dr Dipu Moni while announcing the results at a press briefing at International Mother Language Institute in the capital.
A total of 2,69,602 students got the highest Grade Point Average (GPA-5) in the SSC and equivalent examinations, she added.
Dr. Dipu Moni said that the total number of candidates participating under 9 General Education Board, Madrasa Education Board and Technical Education Board was 19 lakh 94 thousand 137. Among them, 9 lakh 98 thousand 193 students were male and 9 lakh 95 thousand 944, female students. 17 lakh 43 thousand 619 passed out of the total number of candidates who participated.
Among them, 8 lakh 70 thousand 46 were male students and 8 lakh 73 thousand 573, female students. Referring to the average pass rate of 87.44 this year, the education minister said that 2 lakh 69 thousand 602 students have got GPA-5 this year. Among them, 1 lakh 21 thousand 156 students are male, and 1 lakh 48 thousand 446 females.
Dipu Moni said that the syllabus has been reorganized for this examination. Candidates appeared in total 9 papers (Bengali, English, Maths, 3 group based electives and 4th subject) including optional subjects. The remaining 3 subjects (Bangladesh and World Identity/General Science, Religion and Moral Education, Information and Communication Technology) are evaluated on the basis of JSC/equivalent examination results as recommended by the Advisory Committee. Bangladesh Madrasa Education Board, JDC and Technical Education Board, subject mapping has been done on the basis of Class IX results.
The question papers have been prepared in the light of the revised syllabus. Multiple choice questions were placed in the question paper for candidates to answer.
According to the information of the Ministry of Education, this time the total number of centers was 3 thousand 790. Out of this number, foreign centers were 8. Compared to 2021, the number of candidates has decreased by 221 thousand 386 this year.
Total institutions increased by 556 and centers increased by 111. This year's SSC and equivalent exams were scheduled to begin on June 19. But the examination was temporarily suspended when the sudden flood situation worsened in Mymensingh region and some districts of the northern region including Sylhet division.
Later, after the overall situation improved, the exam was conducted as per the new schedule and the result was declared on Monday (November 28) on the 58th day after completion. It is known that the pass rate in Mymensingh Education Board is 89.02 percent.
Deputy Minister of Education Mahibul Hasan Chowdhury, Secretary of Secondary and Higher Education Department were present during the press briefing. Abu Bakar Siddique, Secretary of Technical and Madrasa Education Board. Kamal Hossain, Director General of Secondary and Higher Education Department Prof. Nehal Ahmed, Inter-Education Board Coordinator and Dhaka Education Board Chairman Prof. Tapan Kumar Sarkar. Besides, the chairman and representatives of various education boards and senior officials of the ministries and education boards were also present during the press conference.