City
'7th Mar speech inspired all to fight for freedom'
---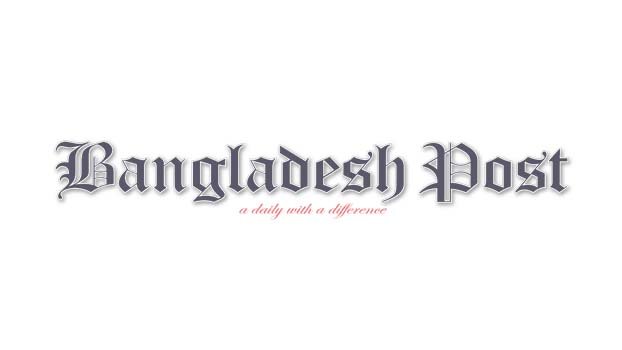 Information Minister Dr Hasan Mahmud on Saturday said Bengalis were an unarmed nation. Through Father of the Nation Bangabandhu Sheikh Mujibur Rahman's speech on March 7 in 1971, the unarmed Bengalis were transformed into armed Bengalis.
Bangabandhu said in his speech, "Be ready with whatever you have, you have to deal with the enemy. On the same day unarmed Bengalis were transformed into armed Bengalis."
The minister said that Bangabandhu's speech on March 7 was an inspiration for all Begalis to take part in the Liberation War. Even today, anyone who listens to the speech of Bangabandhu gets excited with the spirit of the Liberation War.
No one else in the history of the world has ever given such a speech, he added.
He came up with the assertion while addressing a discussion meeting organized by Chittagong North District Awami League on the occasion of historic March 7 on Saturday.
Essayist and Liberation War researcher Md. Shamsul Haque addressed the meeting at Bangabandhu Hall of Chattogram Press Club.
North District Awami League President and District Council Chairman MA Salam presided over and Joint Secretary Debashish Palit conducted the function. General Secretary of Chattogram North District Awami League Sheikh Md. Ataur Rahman, Vice-President Md. Moin Uddin, Fakhruddin Chowdhury, Abul Kalam Azad, ATM Peyarul Islam, Moin Uddin Rashed, Jasim Uddin, Aftab Uddin Ahmed, Swajan Kumar Talukder, Abdullah Al Baker Bhuiyan, President of North District Krishak League Nazrul Islam Chowdhury took part in the discussion.
Dr. Hasan Mahmud said that Bangabandhu had no notes in his March 7 speech. There are many meaningful speeches in the world. But in his speech, Bangabandhu transformed an unarmed population into an armed force and actually declared independence.
People still stop when they hear this speech. So it is a rare speech in the world's history. This extraordinary and unique speech of Bangabandhu has been recognized by the United Nations as an authentic document of world heritage.
Dr. Hassan Mahmood advised the party leaders and workers to promote the development and achievements of the government more through social media. He said that it is necessary to spread the slogans and pictures highlighting Sheikh Hasina's development and Awami League's achievements on Facebook.
He also slammed the plotters who spread rumours and propaganda against the government and the development of the country. Information Minister said Bangabandhu wanted to create a developed state. Under the prudent leadership of Bangabandhu's daughter Prime Minister Sheikh Hasina Bangladesh is moving ahead.
In the year of our golden jubilee of Bangladesh's Independence and the birth centenary of Bangabandhu Sheikh Mujibur Rahman, the United Nations has given final recommendation to Bangladesh as a middle income country. This is the biggest achievement for our country under the leadership of Sheikh Hasina, he added.