All Section, City
'75 will always leave a black mark in our history: Kamal
---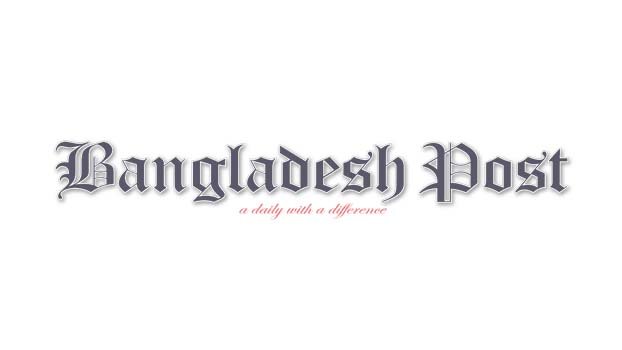 A seminar titled "Return of Sheikh Hasina's Homeland: Reconstruction of History" organized by Bangladesh Progressive Columnist Forum was held at Tafazzal Hossain Manik Mia Hall (2nd floor, VIP Lounge) on Sunday. Minister of Home Affairs Asaduzzaman Khan Kamal, was present as the Chief Guest at the seminar.
The minister said, "That time of '75 will always leave a bkacl mark in our history. At that time Bangabandhu was killed in his own family. Baby Russell was not spared either."
The aim was to rebuild Bangladesh as East Pakistan. That was the purpose of so many misguided army officers. The army officers who lost the war in 1971 have formed this alliance.
"When we went abroad, everyone said the same thing, 'Are you that nation?' Who killed Bangabandhu? Hearing all this, he would shake his head in shame. His worthy daughter Sheikh Hasina has saved the country from that situation."
Prof Dr Mizanur Rahman, President of Bangladesh Progressive Columnist Forum presided over the seminar and former Chairman of UGC Prof Abdul Mannan presented the keynote address at the beginning of the seminar.
He recalled that on the day he returned to the country, millions of people had descended. It was raining hard that day, it seemed as if nature may have come to welcome Bangabandhu's daughter.
He was supposed to go to Dhanmondi 32, but he could not go there due to heavy rains. He stood at the gate and offered prayers.
On the same day, he decided how he would change the situation in the country. He has toured all over Bangladesh as the President of Awami League. Wherever he went, everyone would hug him and say, this is Sheikh's daughter, this time no one can stop us.
After that, the person who tried Bangabandhu's assassination was none other than the people's leader Sheikh Hasina. I think the black stain of Bangabandhu's assassination on our foreheads will not be erased even if we wash it with all the water of Bay of Bengal. However now that we have a little peace of mind, we have been able to judge their murder. Now, even if we go abroad, we can say that we can try to assassinate Bangabandhu.
In 1996, Sheikh Hasina said that if I came to power, I would change this Bangladesh and she did. He was removed from power in 2001 through a conspiracy.
She carried out the unfinished work that Bangabandhu had left behind. From a bottomless basket to a full-fledged basket today, we have become a potential Bangladesh. His visionary leadership is his achievement.
The chief guest further said, "Everywhere you go in Bangladesh today, we don't understand anything except Bangabandhu's daughter. She is the one who gave us the courage to move forward. When the Awami League came to power in 2008, the per capita income of the people of Bangladesh was 560 US dollars, which is now above 2800 US dollars. This is a complete achievement of her leadership."
The minister further said, "When I visited India in 2018, Narendra Modi told us, how did your Prime Minister bring about this change? In any case, you are surpassing us.
In reply, we also say that our Prime Minister loves the country and the people of the country.
At a time when Myanmar was forcibly deporting Rohingyas from the country, Prime Minister Sheikh Hasina was constantly on the lookout for asylum in Bangladesh. That day I saw him and his sister run into the Rohingya camp."
Prof Dr Mohammad Shah Azam, Vice Chancellor of Rabindra University and Mohammad Shahjahan Alam Saju, General Secretary of Swadhinata Teachers' Council also spoke at the seminar.
The seminar was attended by teachers, politicians, journalists and people from different walks of life.