National, Business, Front Page
38th AGM of National Bank held
---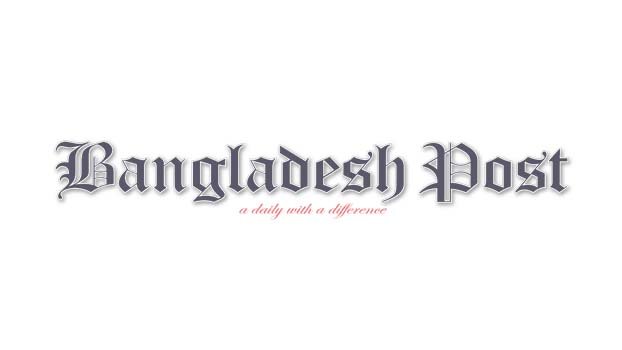 The 38th annual general meeting (AGM) of National Bank Limited was held on Tuesday on the virtual platform.
Bank Chairman Monowara Sikder presided over the AGM, held using modern technology to avoid physical presence of shareholders and directors to prevent Covid-19 infection by ensuring social distance amid the pandemic.
NBL Director and its Executive Committee Chairperson Parveen Haque Sikder MP, Directors Khalilur Rahman, Moazzam Hossain, Ron Haque Sikder and Mabroor Hossain, Independent Directors Md Naimuzzaman Bhuiyan Mukta and Murshid Kuli Khan, Sikder Insurance Co Ltd-nominated Director Lt Gen (retd) Md Shafiqur Rahman, NBL Managing Director and CEO Md Mehmood Husain, DMDs, representative of the audit firm, and around 300 shareholders joined the AGM.
The AGM, the second one held virtually, approved a 5 percent stock dividend based on the performance of the year 2020.
In her speech, bank's Chairman Monowara Sikder remembered Father of the Nation Bangabandhu Sheikh Mujibur Rahman, freedom fighters martyred in the Liberation War, and late Chairman of NBL and one of the Liberation War organisers valiant Freedom Fighter Zainul Haque Sikder.
She told the shareholders, "You all know that National Bank Ltd paid dividend at high rate in the previous years. Despite the Covid-19 pandemic in 2020, NBL, with the cooperation of you, has proposed a 5 percent dividend for 2020."
The chairman said the Board of Directors is determined to give 'enough' dividend in future by attaining the highest growth through bringing dynamism to the bank's activities with the tireless efforts of officers and employees at all levels.
She declared the end to the AMG by thanking all concerned for making the 38th AGM meaningful and vibrant by availing information technology services and thus contributing to the building of digital Bangladesh.