Country
3 dev projects of Tk 24 m inaugurated in Ishwardi
---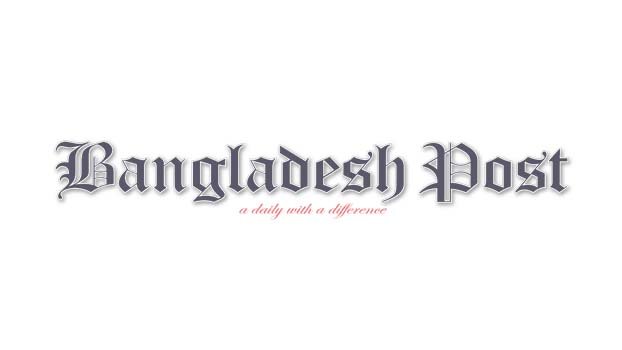 Three development works have been inaugurated at Ishwardi in Pabna at a cost of Tk 24 million. Nuruzza­man Biswas, Member of Parlia­ment for Pabna-4 (Ishwardi-Atgharia) constituency inaugurated the three development works as the chief guest at separate events on Thursday.
One of the development works is the construction of academic building of Baraichara Government Primary School in Salimpur Union of the upazila. Under the GPS project, the construction cost of the school's academic building has been estimated at
Tk 6 mil.
On the other hand, construction work of 1 km road from Atiyar's house in Baghil of Pakshi Union to Mahananabipara (RHD) was inaugurated. The construction of this road under IRIGP-3 project will cost Tk 6 mil. Local Government Engineering Department (LGED) Ishwardi Office will implement the construction work of the school academic building and road. This information was given by Ishwardi Upazila Executive Engineer Enamul Kabir.
Besides, construction work of an academic building was inaugurated at Maniknagar Girls High School in Salimpur Union at a cost of Taka 69 lakh 69 thousand with the funding of the Department of Secondary Education.
During the inauguration of these development works, Additional Director General of Bangladesh Police (Retd.) Mohammad Nowsher Ali, Ishwardi Upazila Chairman Naib Ali Biswas, Upazila Executive Engineer Enamul Kabir, Assistant Engineer of Education Engineering Department Pabna. Abu Taher, Secondary Education Officer Selim Akhter, Ishwardi Police Officer-in-Charge (OC) Arvind Sarkar, Upazila Education Officer. Asaduzzaman, Salimpur UP Chairman Abdul Majid Bablu Malitha, Veer Muktijoddha Golam Mostafa Channa Mandal and officials of Ishwardi Upazila Enginee­ring and Education Engineering Department Pabna office were present.