City
26th annual council of RU BCL held in festive mood
---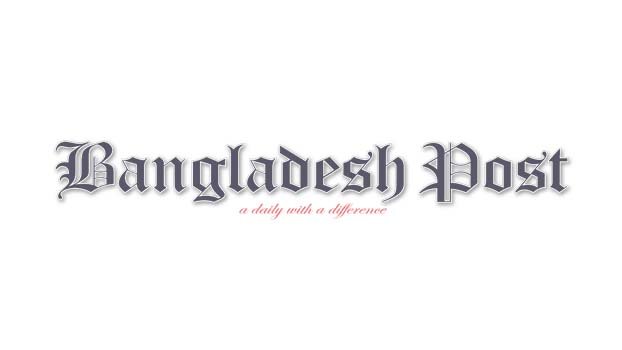 The 26th annual council of Rajshahi University unit of Bangladesh Chhatra League (BCL) was held after more than 6 years on Monday in a festive atmosphere at Shabash Bangladesh ground of the university.
The programme was inaugurated by playing the national anthem and hoisting the national flag and raising the organisation flag of Bangladesh Chhatra League, flying balloons and festoons and flying pigeons.
Mayor of Rajshahi City Corporation (RCC) AHM Khairuzzaman Liton and central president of Bangladesh Chhatra League Saddam Hossain inaugurated the programme. At that time, Saddam Hossain announced the dissolution of the current committee.
Saddam Hossain said, "There should be no place for fundamentalists at this campus where teachers and students sacrificed their life during the liberation war and a teacher like Shamsuzzoha sacrificed himself to save the students in 1969."
"Trading of hall seats cannot be the work of Chhatra League. It should be ensured that the students can live in a beautiful environment in the residential halls. By 2041 we will be known as a developed country, that's why Rajshahi University Chhatra League needs to play an iconic role in front of the whole Bangladesh," also said Saddam.
General Secretary of Bangladesh Chhatra League Sheikh Wali Ashif Inan said, "Fundamentalists cannot be sheltered in Rajshahi University that is stained with the blood of thousands of brothers of Chhatra League. Chhatra League has created an environment of education and saved the campus from the torture of 'Shibir'."
"I hope that those who will take charge of the university unit of Chhatra League should work to build the Bangladesh of the dream of the honorable Prime Minister Sheikh Hasina," said Inan.
Addressing the aspirants at the program, Rajshahi City Mayor AHM Khairuzzaman Liton said as the chief guest, "There are many aspirants here today. But it will not be possible to select everyone as president and general secretary. The central president and general secretary will discuss this and decide. And those who will be made the leaders should be accepted by everyone as per the organizational policy."
Rajshahi University BCL outgoing president Golam Kibria presided over the program and general secretary Faisal Ahmed Runu conducted.
Earlier, the 25th Annual Conference of Rajshahi University unit Chhatra League was held on December 8, 2016. RU Chhatra League is going to get a new committee after organizing activities with the expired committee for almost six years.