National
2 Bogura youths' success in watermelon farming
---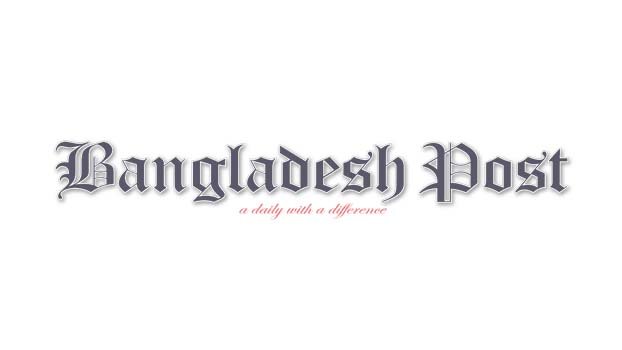 Golden Crown watermelon is being cultivated in Bogura, while Black Boss watermelon is also being cultivated there. This types of royal watermelon cultivation is different. It does not grow in the ground like ordinary watermelon.
Bamboo cane fences have to be made on land like pumpkin. The watermelon grows upwards. This watermelon isn't being cultivated by farmers.
This was a successful initiative by two young men. One of them is Saleh Ahmed, 27, who is studying textile engineering at a private university. His home is in Thanthaniya Dakshinpara of the twon. Another, Ruhul Amin, 38, returned from Singapore recently.
The watermelon is grown on about five bighas of land in Palahar village of Gohail union in Shajahanpur upazila of Bogura. Saleh Ahmed said he collected seeds of Taiwan's Golden Crown and India's Black Boss through a friend.
About two months ago he sowed in the land he inherited from his father. He made a bamboo cane and made a hard fence. Within a few days of care, watermelon seedlings grew.
It is not possible to keep too many watermelons in each plant. Leaving 2/3, the rest have to be cut. When the watermelon is big, netting has to be done.
There is an average of 1,200 watermelons per bigha. Golden Crown and Black Boss have grown on the same land. Golden Crown is yellow and Black Boss is bluish. The average weight of each is two and a half kg.
According to the Department of Agricultural Extension, watermelon has been planted in 70,000 hectares of land in the country. Production is about 36 lakh metric tons.
There are 20 hybrid varieties including black Patenga watermelon, Japan, Thailand and Taiwan are being cultivated in the country. At one time watermelon was cultivated in the coastal areas.