National
2,000 Ebtedayee madrasa teachers not getting salary for 6 months
---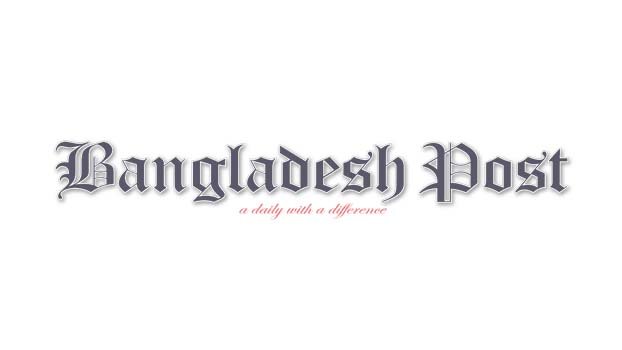 About 2,000 teachers of Darul Arkam Ibtedayi Madrasa, run by the Islamic Foundation, have not received their salaries and allowances for the past six months. Teachers are in dire straits with their families as their salaries have been suspended for a long time due to the coronavirus situation.
Madrasa teachers said this to the media after paying homage at the grave of Father of the Nation Bangabandhu Sheikh Mujibur Rahman at Tungipara in Gopalganj on Saturday afternoon.
President of Gopalganj Teachers Welfare Association of Darul Arkam Ebtedai Madrasa Hafeez Maulana Abdullah Al Mamun, Vice President Md Hussain Ahmed, Hafez Mostafa Kamal, General Secretary Md Shahidul Islam, President of Faridpur District Mufti Belayet Hossain and others were present at the time.
Hafeez Maulana Abdullah Al Mamun, president of the Gopalganj Teachers Welfare Association of the madrasa said, "A total of 1,010 Darul Arkam madrasas were established in 2017 with two in each upazila of the country, including Tungipara, under the Islamic Foundation.
Prime Minister Sheikh Hasina is mentioned as the founder of this madrasa. Then the Prime Minister gave the status of Masters to the certificate of Daura Hadith of Qawmi Madrasa."
"She provided government jobs to 2,020 teachers in 1,010 Darul Arkam madrasas. But we, the teachers of Darul Arkam Ebtedai Madrasa, have not been getting salary for the last 6 months. In this situation we can't reach out to anyone. We did not receive any government assistance in the coronavirus situation. We didn't receive salary-bonus before Eid. So we are in a lot of trouble with our families."
Md Shahidul Islam, general secretary of the Teachers Welfare Association said, "The madrasas are under the project of mosque-based children and mass education activities. This project is under implementation.
It is impossible to implement this project quickly without the intervention of the Hon'ble Prime Minister. We are paid 11 thousand 3 hundred taka per month. There is no salary for 6 months during coronavirus situation. I am in dire straits with my family. So I demand to start salary soon."
Md Masudul Haque, DD of Gopalganj District Islamic Foundation said, "The teachers of the madrasa work under government schemes. As the new project has not been passed, their salary has been stopped for 6 months. As soon as the ECNEC passes a new project in this regard, I have learned that they will start getting paid again."