Country
13,500 farmers receive paddy seed, fertiliser
---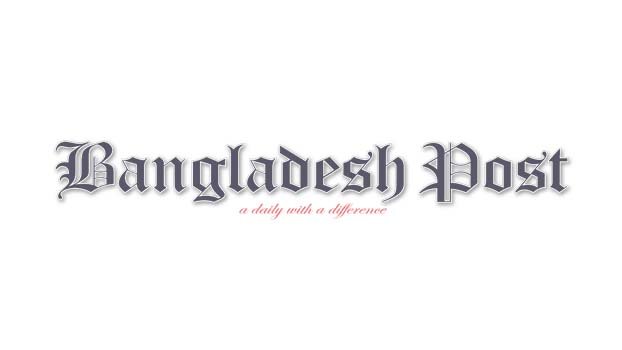 Paddy seed, fertilizer distributed among 13,500 farmers, while 379 ultra poor family members received incentive for an amount of Taka 38.11 lakh in Shailkupa of Jhenaidah. Jhenaidah 2 MP Abdul Hyee in separate events had distributed the same on Friday.
Department of agriculture extension (DAE) sources said the lawmaker inaugurated the distribution of the seeds of high yielding varieties (HYV) of jute and fertilizer under Kharip 2022-23 and 2023-24 among 13,500 farmers at Shailkupa Upazila Parishad auditorium. Presided over by upazila nirbahi officer (UNO) Razia Akter Chowdhury, the lawmaker attended as chief guest. Shailkupa upazila parishad chairman M Abdul Hakim Ahmed, vice chairman Jahidunnabi Kalu and upazila agriculture officer (UAO) Anisuzzaman Khan among others attended as special guests.
Later the lawmaker had distributed incentives for an amount of Taka 34,11 lakh among 379 destitute women at Golaknagar government primary school ground in the noon on the same day. The amount was allocated from the social development foundation (SDF) under the ministry of finance. Presided over by UNO Razia Akter Chowdhury, the lawmaker attended as chief guest. Shailkupa Upazila Parishad chairman M Abdul Hakim Ahmed, vice chairperson Jahidunnabi Kalu, Shailkupa police station officer in charge (OC) Aminul Islam, Awami League Shailkupa upazila unit convener Mataira Rahman and Mirzapur union parishad chairman Feroz Ahmed present as special guests. SDF Jhenaidah district unit manager Kazi Hasanuzzaman facilitated the event.The speakers said to make employment opportunities for the disadvantaged and under privileged women the government of Prime Minister Sheikh Hasina has been assisting financial assistance so that no one should be out of development activities anyway. The SDF activities have been running since 2001 last for sustainable development and women empowerment throughout the country. They urged upon the beneficiaries to make each and everybody self-reliant.