City
102nd Dhaka University Day celebrated
---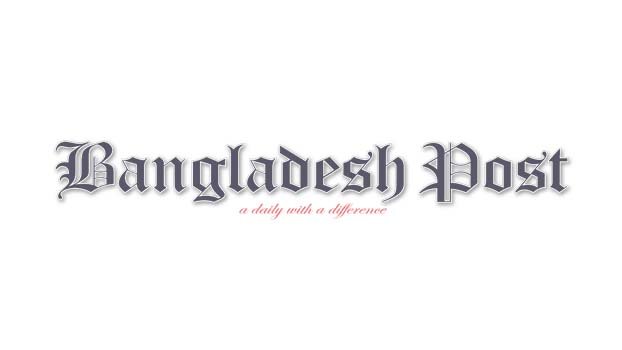 The 102nd Dhaka University Day has been celebrated in a festive atmosphere on Friday. On this day in 1921, the educational activities of Dhaka University started. This year the theme of the day is 'Research and Innovation: Industry-Academia Collaboration'. A colorful day-long program was held on campus to mark the day. The program included flag hoisting, pigeon flying, balloon flying, cake cutting, theme song serving, parade and discussion meeting.
The day's program began at 10 a.m. with the hoisting of the national flag and flags of universities and halls at the central playground, flying pigeons, flying balloons and cutting cakes. University Vice-Chancellor Prof Md Akhtaruzzaman was present as the chief guest and inaugurated the various programs of the University Day. After that, a colorful procession was taken out from the central playground with the participation of teachers, students, officials, employees and alumni. Dhaka University Vice-Chancellor Prof Md Akhtaruzzaman led the procession.
A discussion meeting titled 'Research and Innovation: Industry-Academia Cooperation' was held at the Student-Teacher Center auditorium at 11 am. Vice-Chancellor Prof. Md. Akhtaruzzaman presided over the meeting. The keynote address was delivered by Dr Kazi Khaliquzzaman Ahmed, Chairman, Palli Karma-Sahayak Foundation. Dhaka University Pro-Vice Chancellor (Administration) Prof Dr Muhammad Samad, Pro-Vice Chancellor (Education) Prof Dr ASM Maqsood Kamal, General Secretary of Teachers Association Prof Dr Md. Nizamul Haque Bhuiyan, Senator Md. Saddam Hossain, President of Alumni Association Anwar Leaders of Officers Association, Third Class Employees Association, Technical Employees Association and 4th Class Employees Union including Uul Alam Chowdhury (Parvez) spoke. Registrar Prabir Kumar Sarkar officiated.
Vice-Chancellor Prof Dr Akhtaruzzaman emphasized on increasing industry-academic cooperation in research and innovation, saying the government, academia, industry and alumni need to work together. Citing the example of universities in different developed countries of the world, he said that he has won the Nobel Prize by conducting research activities with many renowned professors from all over the world. He said the alumni of Dhaka University have to play an effective role in enhancing industry-academy cooperation. The Vice-Chancellor called upon the industry owners to introduce internship programs in the industrial establishments with the aim of enhancing the practical knowledge of the students and making them self-reliant.
In the main article, the chairman of the Palli Karma-Sahayak Foundation said. Kazi Khaliquzzaman Ahmed said both the country and the country would benefit if joint research and innovation activities were undertaken by teachers-researchers and the industry. The University Grants Commission has already taken initiative to set up an industry-academy cooperation platform to create the required skilled manpower and to improve and expand various manufacturing processes in the industry. In order to be successful in this case, it is necessary to identify the specific tasks by evaluating the reality. In this regard, the government can formulate appropriate policies and laws based on reality.