City
Zia was closely involved in murder of Bangabandhu: Hasan
---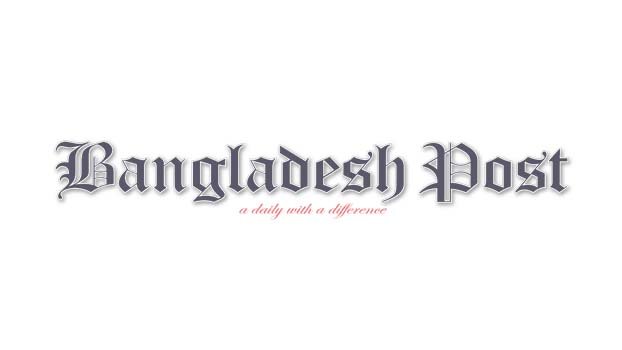 Information and Broadcasting Minister Dr Hasan Mahmud commented that Ziaur Rahman was closely involved in the killing of Father of the Nation Bangabandhu Sheikh Mujibur Rahman. He said, Bangabandhu was killed by those who did not want independence of the country. Killing Bangabandhu, killing his family is actually an attempt to kill the freedom of the country.
He said that after the assassination of Bangabandhu, Ziaur Rahman had blocked the way of justice for the murderers. Not only that; To prevent prosecution, an ordinance was passed into law in the first session of Parliament in 1979.
He said these things in a discussion titled 'Bangladesh and Chiranjeev Bangabandhu' of Association of Television Channel Owners (ATCO) on Wednesday. The minister also said that examples of killing people by hitting petrol bombs to fulfill political ambitions cannot be found anywhere except Bangladesh. Nowhere in the world has such a sneeze been seen in the last few decades. Mentioning these incidents as extreme human rights violations, he said that keeping people blocked for 100 days in the name of blockade is also a violation of human rights.
Hasan Mahmud said, BNP organized a meeting on missing persons, and some of the missing persons have returned. Among them 20 to 25 are accused. Whether BNP stands for Dagi accused or not; That is the question. Several of the returnees are accused of various murders, fugitives. And BNP says they went missing.
The minister said that out of the list of missing people who have been handed over, 10 people have already returned. And some went missing 20 years ago. BNP was in power 20 years ago, then the list of those who disappeared has been given. They say a smokescreen has been created in the country.
He also spoke about the responsibility of the media at this time. Hasan Mahmud said, media plays the biggest role in making people think right, giving right information to the society, and in building the country as a whole. So please present the human rights violations that I mentioned. He said that today the country is in the hands of Sheikh Hasina and has progressed even in this corona epidemic. Poverty in Bangladesh has decreased in 2021 compared to 2020. It's not me, it's the IMF report.
He also said that the per capita income of Bangladesh has surpassed that of India. The Minister of Information and Broadcasting said that the joint report published by Nikkei Institute and Bloomberg has stated that Bangladesh's position in the fight against Corona is number five in the world and first in South Asia. Various organizations have published economic indicators. Countries that we used to call emerging tigers a few years ago, have expressed fears that their economies may collapse.
"But speaking of Bangladesh, the economy of Bangladesh is standing on a strong foundation." He said, if you listen to the speech of some individuals of our country, you will think that the country is going to give 10 hands. These are propaganda, rumours. Through these propaganda, people are scared, which ultimately puts pressure on the market. This puts pressure on the overall economy.
Awami League Advisory Council member Amir Hossain Amu, Press Council Chairman Nizamul Haque Nasim and Sheikh Mujib Medical University (BSMMU) Vice Chancellor Professor Dr. Sharfuddin Ahmed and others. Anjan Chowdhury presided over the event. Atco Vice President Iqbal Sobhan Chowdhury was in charge.
Iqbal Sobhan Chowdhury said that the fugitive murderers of Bangabandhu should be brought back and the execution of the verdict should be done as well as the behind-the-scenes criminals should be exposed. Today, the entire nation has demanded the formation of a commission of inquiry. An inquiry commission should be formed.
ATCO president Anjan Chowdhury said, "If we love Bangabandhu, if Bangabandhu is in our heart, if we follow his ideals, then I think, not too far, we will see a beautiful Bangladesh."
Amu said that the grenade attack was carried out on August 21 to make the party leaderless. This is not just murder, but a crime against humanity.