City
Tree plantation a must to save city: DNCC Mayor
---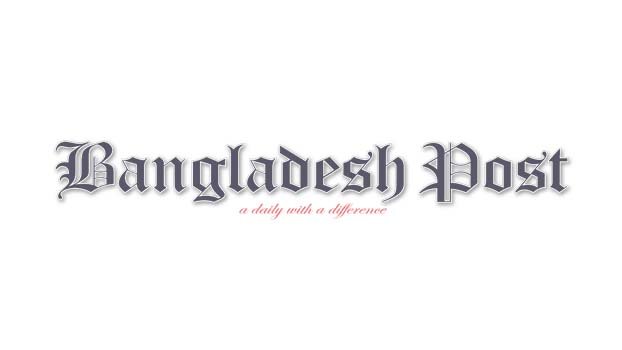 'Trees are an essential element of a city's environment. But the number of trees in Dhaka city is very less than required. The few trees that are in Dhaka city are also being cut down to build structures. The temperature of Dhaka is increasing day by day. Because of the absence of vegetation, the perceived temperature is much higher than the actual temperature. If you want to save Dhaka city, you have to plant trees.'
DNCC Mayor Md Atiqul Islam said these things in the chief guest's speech at the inauguration of the tree planting program in cooperation with The Hong Kong and Shanghai Banking Corporation (HSBC) and Shakti Foundation at the initiative of Dhaka North City Corporation (DNCC) in Mohammadpur of the capital on Wednesday (August 31).
This tree plantation program was organized by DNCC on the occasion of National Mourning Day.
In his speech, DNCC Mayor said, 'Bachhil's Ramchandrapur-Lautla Canal was occupied illegally for a long time. Truck stands were illegally constructed on the Lautla Canal. About 1300 trucks were kept here. The market was constructed illegally. We have been able to save this Lautla-Ramchandrapur canal by evicting illegal truck stands and markets. The flow of water in the canal is now confirmed, boats are moving.'
Calling upon the citizens to cooperate in protecting the city's environment, the mayor said, 'We have a responsibility towards the little children today. To ensure livable cities for them. A healthy environment should be created for future generations. The aesthetic environment will be ensured here by planting trees on the banks of Lautla Canal. We will build a walkway here.'
Mayor Md. Atiqul Islam also said that a playground will be constructed soon in the rescued area adjacent to Lautla canal.
After inaugurating the tree planting program, the DNCC mayor planted the trees along with the councillors.
It is to be noted that in collaboration with HSBC and Shakti Foundation, DNCC will plant and maintain 2000 trees in Lautla Canal.
HSBC Bangladesh Chief Executive Officer Mahbub ur Rahman, Shakti Foundation Deputy Executive Director Imran Ahmed, Zone-05 Regional Executive Officer Motakabbir Ahmed, Ward 14 Councilor Md Humayun Rashid (Johnny), Ward 33 Councilor Asif were among others in the tree planting programme. Ahmed, Ward 34 councilor Sheikh Mohammad Hossain, reserved women's seat councilor Roksana Alam and others were present.