All Section, City
Those who want to make Bangladesh Sri Lanka are traitors: Shamim
---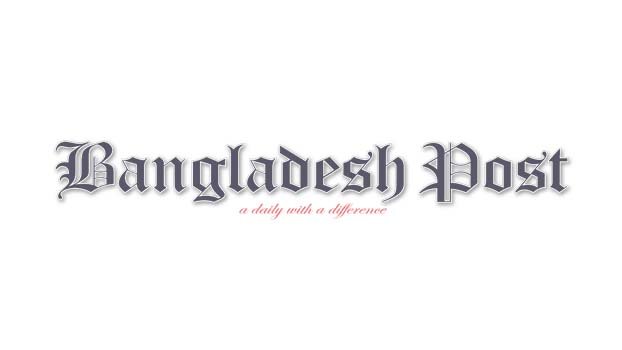 AKM Enamul Haque Shamim, Deputy Minister for Water Resources and former organizing secretary of Awami League said, "Those who want to make Bangladesh Sri Lanka are traitors. They do not believe in the independence and sovereignty of this country. They are the ghost of Pakistan, and that country is in their hearts."
BNP itself is in deep crisis. Democracy within their party has become dependent day by day due to lack of practice and research. It has repeatedly failed in the democratic process and has become a party of the people. Leaders of corrupt parties like them do not like anti-corruption rhetoric. Their leader Begum Khaleda Zia was convicted of embezzling orphans' money, he said.
Her fugitive son Tareq Rahman is well known in the country and abroad as the son of corruption. Unable to come to power, they terrorized and killed people.
The people of this country have not forgotten that. Therefore, whenever fair elections have been held in this country, Awami League has come to power, he added.
He made the comment while addressing as the chief guest at the extended meeting of Municipality Awami League at Naria in Shariatpur on Friday.
He said that the bad news for those who are hoping that the situation in Sri Lanka will be the same in Bangladesh is that there is no possibility for you to see such a situation in Bangladesh in the near or distant future. This is Bangabandhu's Bangladesh. Bangabandhu's Bangladesh is united and secure only under the leadership of Bangabandhu's daughter Sheikh Hasina.
"We have had amazing success in agriculture, we have become self-sufficient in food. Regular foreign exchange is being added to Bangladesh's economy through international labor exports, readymade garments and exports of agricultural and agricultural products. Bangladesh is in a very good position in all indicators of the economy," he said.
The deputy minister said that the country is moving forward under the leadership of Prime Minister Sheikh Hasina. That is why Bangladesh has a unique status in the world. That is why Bangabandhu's soldiers never compromised on the question of the great liberation war, Bangabandhu, Bangladesh and Bangabandhu's daughter Sheikh Hasina.
All the Awami League and its affiliated organizations have to respond to all the conspiracies of BNP-Jamaat from the streets unitedly.
"We have to move forward with new challenges in the next elections. The Awami League needs to be made more organized, modern and strong. Therefore, the leaders of the united Awami League and allied organizations will work for the party and bring the people's leader Sheikh Hasina to power for the fifth time in the next elections," he said.
Naria Municipality Awami League President Sahidul Islam Sardar presided over the meeting and General Secretary Abu Jafar Sheikh addressed the meeting. Mayor Abul Kalam Azad, Acting President of Upazila Awami League Bir Muktijoddha Fazlul Haque Mal, General Secretary Master Hasanuzzaman Khokon, Vice President Badsha Sheikh, Upazila Vice-Chairman Zakir Bepari, Women Vice-Chairman Nazma Mostafa and others were present.
Earlier, he inaugurated the Father of the Nation Bangabandhu Sheikh Mujibur Rahman National Gold Cup Football Tournament, Boys (Under-17) in Naria. Later Bijhari Union Awami joined the tri-annual conference.