National
Sarojganj markets glutted with jaggery
---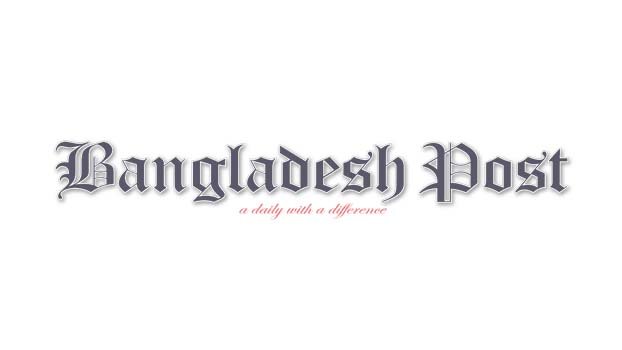 The date molasses market in Sarojganj of Chuadanga has turned busy. Molasses worth crores of taka is being sold and bought at every haats held on Mondays and Fridays of the week.
This molasses is also exported abroad after meeting the local demand. A pitcher of Sarojganj molasses is sold for Tk 900 to 1,200 depending on the size.
Traders from different districts of the country buy 20-25 trucks of molasses every day at Sarojganj molasses market. Molasses worth around Tk 24-26 crore is sold and bought here every winter. Chuadanga date molasses and 'Noler Patali' are famous all over the country for its taste and smell.
According to the district Department of Agricultural Extension (DAE), there are about 250,000 date palms in the district. Of these, there are 93,450 date palms in Sadar upazila.
A total of 3,000 metric tons of date molasses worth about Tk 24 crore are being expected to be produced this season in four upazilas of Chuadanga district, Chuadanga DAE sources added.
It may be mentioned that in the meantime 2,000 metric tons of date molasses has been produced up to date, the worth of which is about Tk 16 crore, sources added.
Date molasses producers are selling their produced molasses at Sarojgonj bazaar in Sadar upazila, Joyrampur Haat in Damurhuda upazila, Alamdanga molasses Haat in Alamdanga upazila town and at Andolbaria Haat in Jiabannagar upazila with fair pieces.
Of the four Haats Sarojgonj bazaar molasses Haat is the biggest one in the district. In every Haat of Sorojgonj bazaar, 20 to 25 trucks are loaded with date molasses and sent to other parts of the country including the capital and Chattogram.
According to District DAE, about 2,40,270 date trees are being extracted in Sadar, Alamdanga, Damurhuda and Jibannagar upazilas of the district and about 3,000 metric tons of molasses would be produced by extracting these trees.
Faridul Islam of village Aria in sadar upazila of the district said, he has extracted 120 date trees for making molasses. After selling the produced molasses, he can bear his family smoothly, he added.
Chhat Buro of Bujrukgargory Buddhimanpara in Chuadanga told this correspondent, he produces five kg of molasses daily and sells them at Tk 200 per kg. So he is happy to be able to maintain the family expenses with the money he gets from selling the molasses.
Hasanuzzaman Hasan, a molasses wholesaler of Sirajgonj district said, he comes to Sarojgonj bazaar every season for buying date molasses, as the molasses produced here is of fine quality and has high demand in other parts of the country.
Marketing Officer Sahidul Islam said, he has been monitoring every molasses Haat in the district for maintaining fair prices of the date molasses.
Mohammad Ali Hasan, Deputy Director of Chuadanga DAE told this correspondent that farmers are very eager to produce date molasses due to fair price and huge demand in the market.