City
Right to info to strengthen democratic society: Hasan
---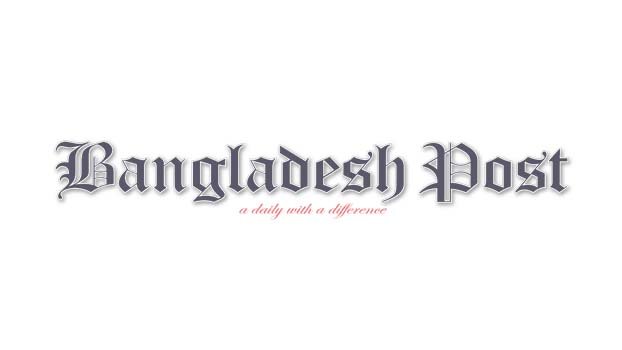 Information and Broadcasting Minister Dr Hasan Mahmud said that the government is building a multi-dimensional democratic society, people's right to information will strengthen the foundation of that society. He also said that the government has ensured the right to information, and everyone should be aware of responsibility.
On the occasion of International Right to Information Day 2022 on September 28, he said this at a discussion meeting organized by the Information Commission at Agargaon Film Archive Auditorium in the capital on Wednesday afternoon.
Information and Broadcasting Secretary Md Mokbul Hossain and Information Commissioner Dr. Abdul Malek addressed the meeting.
The Information Minister said that in our country in 2009 Prime Minister Sheikh Hasina took a landmark step to ensure people's right to information by enacting a law and forming an Information Commission. The purpose of forming this commission is to benefit the people by connecting the people and the government with free flow of information. Dr Hasan reminded that all countries have state secrets, the state cannot give that secret information if it wants. Personal privacy of people is also protected by law in our country as in all countries. Many times it is seen that various tricks or different methods are adopted for such information, which is not appropriate at all.
Referring to the theme of 'ensuring people's right to information in the age of information technology', the Broadcasting Minister said that our government has also brought transparency in state management through e-governance. For example, before e-tendering, tender boxes were stolen, guards were posted around to place tenders, clashes often took place, there have been many such incidents. This has not been the case in the last few years. Before the government formulates any policy, the draft is posted on the website with a fixed time for everyone's opinion.
If someone does not give an opinion in time and says that the opinion was not taken, that is also not desirable. All this transparency of the government deserves praise. Dr Hashan Mahmud said, through the development of media, getting information, getting news, people's participation in the work of the country has increased.
At the same time we have to remember that as we have rights, we also have responsibilities.
Giving an example, the minister said that everyone from the CEO of an organization like BBC had to resign because of a wrong news report against an MP. The 167-year-old News of the World closed in 2011 after failing to pay a million-dollar fine for a false story. Of dollars they had to do conventions and the magazine could not afford that, eventually the magazine had to be closed. Such incidents have never happened in our country. As there is freedom, there is also responsibility. We will be conscious of freedom as well as responsibility.
On the occasion of the day, Health Education and Family Welfare Department Secretary Md. Saiful Hasan Badal and Food Ministry Secretary Md. Ismail Hossain along with Ministry, Directorate, Division, District, Upazila Government Offices, Information Officers and Committees handed over the Right to Information Implementation Award to 16 people at these seven stages.
It should be noted that after the formation of the Information Commission, 1 lakh 24 thousand 545 information has been provided in response to 1 lakh 29 thousand 541 requests for information across the country. The country has gone digital, from 27 July 2020 during the corona epidemic, 356 complaints have been virtually heard and 343 have been settled, like the developed countries of the world. The Information Commission has so far trained 60,309 people for public awareness about the Act. A total of 42 thousand 503 officials have been appointed at the government and private levels. In respect of 68 complaints, compensation, fine and departmental punishment have been awarded to the responsible officer.