National
Rajshahi farmer invents hybrid rice varieties
---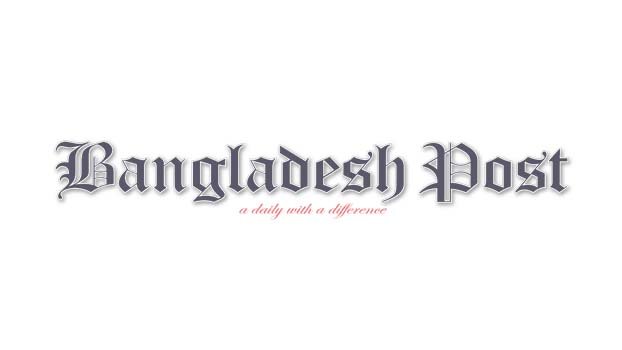 A farmer of Gollapara village under Tanore upazila of Rajshahi district has so far invented nearly 200 varieties of hybrid paddy in his own field-cum-research unit during the recent years. Of the invented paddies, five varieties have got immense popularity among farmers.
The farmer named Nur Mohammad himself also cultivates the hybrid paddies in his own field. He thinks the drought-resistance and the pest-free paddy varieties he invented should get approval from the National Seed Certification Board.
Nur Mohammad renamed his invented paddies as NMKP (Nur Mohammad Krishi Porisheba)-101, 102, 103 etc. This year during the transplanted Aman( TP Aman) season this year Nur Mohammad cultivated 74 varieties of paddy seeds in small plots of land. He has also prepared his seed-beds to cultivate paddies during the Boro season.
Being a son of a farmer, Nur Mohammad was interested to develop drought-resistance, pest-free paddy from his boyhood. He took training from the Department of Agriculture Extension and Rice Research Institute and started his own research by employing the knowledge he gathered from the training.
He prepared seedbeds in his own land during the Anan, Aush and Boro season every year are start hybridization of those the paddy plants. By following the process of Hybridization, he continued his research and within 7 to 8 years, he developed the hybrid seeds. So far he has invented some 200-varieties of hybrid paddy, he claimed. He claimed of the inventions, at least five of his paddies are fit to get approval from the National Seed Certification Board.
Nur Mohammad informed, he has selected many types of paddy through hybridisation and sorting. These sorted, hybrid varieties are short-termed, high yielding, fine, aromatic and drought resistant. These varieties are strong and do not slant easily, even some plants remain straight after ripening of the paddy. Pest infection on the plants is less than those of other varieties. The drought-resistant paddy varieties can even survive 15 to 2- days without any rainfall.
Kamal Uddin, Sub-Assistant Agriculture Officer of Naikhangchhari upazila under Bandarban district has cultivated the paddy he procured from Nur Mohammad. He procured five kilogrammes of paddy seed from Nur Mohammad and cultivated those in his own bigha of land in his village of Ukhia upazila in Cox's Bazar district during the Boro season last year. He got a production of 32 maunds of paddy from the field. He said, the paddy invented by Nur Mohammad is red and dark-brown in colour and the plants look strong. The rice produced from the paddy is fine and aromatic.
Naoshad Ali of Gubripara village under Tanore upazila had planted the red coloured NMKP-105 variety of paddy in his field experimentally.
Chief Scientific Officer of BRRI, Rajshahi region, Dr. Fazlul Islam informed, since the paddy invented by Nur Mohammad has not yet been accepted by the government, it can not be termed as new variety yet. BRRI is experimenting with three-types of paddies invented by Nur Mohammad. To receive approval as a new variety, the invented paddy should contain some characteristics. But, in the case of production, paddy invented by Nur Mohammad has failed to surpass the amount of production of paddy invented by BRRI. This is why BRRI did not proceed further with the paddy invented by Nur Mohammad.