National, Front Page
Militancy stamped out
Diplomats pay respects to Holey Artisan carnage victims on sixth anniversary
---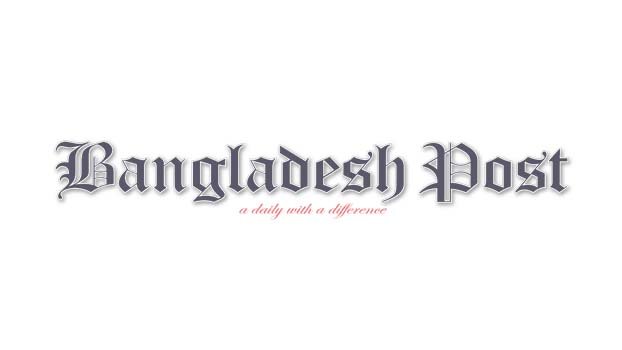 Six years on, the very mention of the Holey Artisan cafe militant attack on July 1, 2016 that left 22 people, both local and foreign, dead in capital Dhaka, sends a shudder.
Law enforcement agencies have since then conducted more than one thousand anti-militant operations.
They also arrested 2,410 militants and recovered huge amounts of arms and ammunition, Police Headquarters sources said.
Counter Terrorism officers claimed that the militancy situation in Bangladesh is under control. At this moment, there is no threat of a major militant attack. Militant organizations do not have any such capabilities. All militant capabilities have been demolished since the Holey Artisan attack.
However, militant activities have increased on online platforms. And we have also increased our surveillance by giving importance to the online platform, a senior officer of Dhaka Metropolitan Police said on condition of anonymity.
Even if militant activities decrease, there is no chance to suffer complacency. Experts had suggested keeping an eye on those who have been released on bail.
They also opined that authorities should bring back the misguided people who have been separated from their families and society due to militancy.
According to the Counter Terrorism and Transnational Crime Unit (CTTC) sources, 559 members of militant groups have been arrested in the last six years since the Holey Artisan attack. After the Holey Artisan attack, 1,007 militants were arrested in 779 raids by the elite force RAB. Anti-Terrorism Unit (ATU) has arrested 173 militants in 108 raids since the Holey Artisan attack.
On the instructions of the Prime Minister, RAB first initiated the surrender of the militants. The RAB's efforts to bring the misguided militant members back to normal life began. Through the De-Radicalization and Rehabilitation Council (RDRC), RAB seeks to bring militants back into the mainstream of society. Responding to the call of RAB, 7 misguided youths surrendered in Bogra, Rangpur and Kushtia. For rehabilitation, RAB provides financial assistance of Tk 5 lakh to each of them from their own funds as well as tractors, cattle farms and bicycles.
Talking to Bangladesh Post, Commander Khandaker Al Moin, Director of RAB Legal and Media Wing said RAB is working to curb militancy through a multi-pronged action plan. Whenever militancy is on the rise, trying to raise money, arrests are being made.
He said RAB has also carried out a massive campaign to build public opinion and gain public participation. On the other hand, besides arresting, the RAB is also working to stop the source of money and arms and explosives of the militants.
If anyone who is motivated by militancy and extremism wants to return to normal life, CTTC has also given that opportunity. Eight people have already been rehabilitated in the process. Rehabilitation activities for more people are underway in the near future.
CTTC chief MdAsaduzzaman said no one becomes a militant overnight. If we take into account the changes that take place in the long process, it is possible to prevent the spread. And if anyone involved in militancy wants to return to normal life, we welcome it.
Dhaka Metropolitan Commissioner MdShafiqul Islam said we are not complacent in suppressing militancy. Because militant activities are still visible from time to time. We are monitoring the militants on all issues including social media activity.
Now, a flashback of the deadly Holey Artisan attack that began on the evening of July 1, 2016 a little after 9pm, when militants made their move and laid siege to the upmarket cafe popular with expatriates – a calculated choice that paid off with maximum foreign casualties.
Initially, they took everyone inside the cafe hostage before executing them based on nationality or religion. Some Bangladeshis were allowed to leave – one bravely refused to leave without his two foreign friends and died with them.
The victims included nine Italians, seven Japanese, one Indian, one Bangladesh-born American and two Bangladeshis.
Besides, two police officers called to the scene were also killed by grenades during the first wave of the attack – this demonstrated how well-armed they were, and law enforcers subsequently backed off to wait for specialist commandos to come in and do the job, causing a nightlong standoff.
Thirteen people, including three foreigners, were rescued while 20 bodies of the hostages were recovered from the restaurant after a successful operation led by the 1st Para-commando Battalion, an elite force in the Bangladesh Army, the following morning.
Five militants and one restaurant staff were killed and one suspected militant was arrested during the drive.
Including the militants and two policemen, the total death toll was 29 from what is definitively described as "Bangladesh's 9/11," after the 2001 attack that brought down the World Trade Centre's Twin Towers in New York, the most infamous terrorist attack of all time.
A case was filed with Gulshan Police Station in connection with what still stands as the deadliest terror attack ever in the country. Later, the case was transferred to the Detective Branch of Dhaka Metropolitan Police. Twenty-one people were identified behind the attack. Among them, 13 people were killed in gunfights at different times. Police pressed charges against eight people in the case on July 23, 2018. The tribunal framed charges against them on November 26. On December 3, in the same year, the trial began with the deposition of witnesses. On November 17, 2019, the tribunal set November 27 for delivering its verdict. On November 27, seven men were sentenced to death for their roles in the Holey Artisan attack.