National, Front Page
Metrorail Route-5 feasibility study to begin soon
---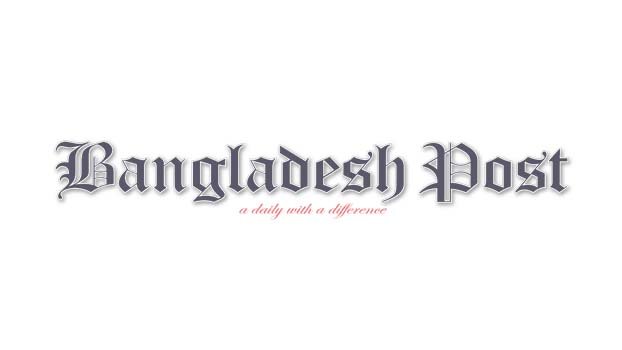 The government is relentlessly trying to upgrade the country's communication infrastructure. In this continuation, feasibility study of Metrorail route-5 is about to begin.
An agreement has been signed between Dhaka Mass Transit Communication Limited (DMTCL) and EGIS RAIL, S.A, (France) Joint Venture to hire a consultancy firm to assist in the tender of Metrorail Route-5: Southern Feasibility Study, Detailed Design and Tender Assistance from Gabtali to Dasherkandi.
The contract is valid from January 1, 2020 to June 2023. DMTCL's Managing Director MAN Siddique and EGIS RAIL, S.A., (France) Authorized Representative Pascal Ligneres signed the agreement on behalf of their organizations.
Road Transport and Bridges Minister Obaidul Quader and France ambassador to Bangladesh Jean-Marin SCHUH were virtually connect at the signing ceremony.
Road Transport and Bridges Minister Obaidul Quader said, "The southern part of Metrorail Route-5 will be about 17.5 kilometers from Gabtali to Balirpar via Technical, Kalyanpur, Shyamoli, Asadgate, Russel Square, Karwan Bazar, Hatirjheel, West Tejgaon, Niketan, Aftabnagar and Dasherkandi. The Metrorail route will be constructed both in elevated and underground."
"About 4.5 kilometers of will be elevated and about 13 kilometers will be underground. Besides, 12 out of 16 stations will be underground," added Obaidul Quader.
Japanese, Australian and Indian companies and two Bangladeshi companies will jointly work under the French consulting firm.
Mentioning that the construction work of Metrorail Route-6, a dream project to alleviate traffic congestion in the capital, is progressing fast, the minister said the work of laying railway line inside the depot has already been completed and track plinth casting has also been completed.
He said that, "The Japanese factory has already built five metro train sets with six passenger coaches for Route-6. Bangladesh's first metro train set by sea from Japan will soon reach Mongla port."
He hoped that the metro train set would reach the Uttara depot by April 23".
He said the overall progress of the construction work of Metrorail Route-6 project is 81.33 percent.
Road Transport and Highways department secretary Md Nazrul Islam, project director Abdul Wahab, representatives of the consulting firm, senior officials of the Road Transport and Highways Department, as well as DMTCL and project officials were present and connected online.