National
Labourers escape with hidden treasure
---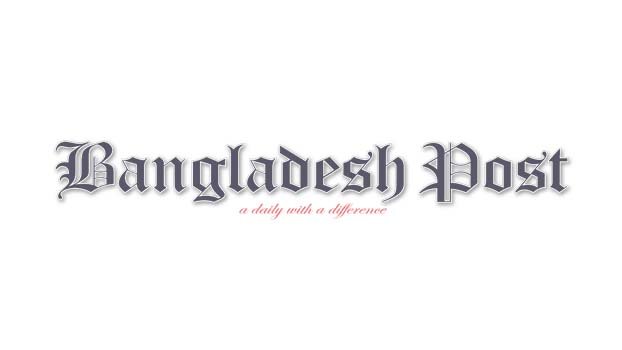 Police of Bagmara thana were desperately searching for three construction workers who allegedly managed to escape with valuable treasures hidden in an earthen pitcher under an under-construction building of Alamgir Hossain son of Abdul Aziz Joarder of Chanpara area under Bhawaniganj Municipality of Bagmara upazila on Februrary-11.
According to sources, Alamgir Hossain, a sweetmeat trader of the area, started to construct a three storied building near his paternal house. During digging of earth for the construction of the septic tank of the toilet of the house, construction labourers Altaf Hossain son of Late Ibar Uddin, Osman Ali son of late Soleman of Chanpara area, Kafil uddin son of Abdul Jabber of Deola village under Basudevpur union discovered an earthen pitcher kept inside another large earthen pot.
It is alleged, by breaking the small earthen pot, labourers found some gold ornaments and gold coins wrapped in some old-desinged cloth. By grabbing the hidden treasure, three labourers allegedly escaped by abandoning their work. The incident has created sensation in the area though no one can confirm the incident of grabbing the hidden treasure. Police also failed to trace the position of the escaped labourers.
Anguri Begum, mother of Alamngir, informed she heard a cracking sound during digging of earth and wanted to know from the labourer what was the sound for. The labourers informed, their shovel (spade) had struck a bone under earth causing the sound. However, she went outside her house around 4-00 pm and returning after a while, she found two of the labourers excepting Altaf had left the site. Altaf also left the place soon after her arrival.
Around 8-00 pm, the head mason Nazrul Islam arrived at the house of Anguri and informed, the labourers had dug out a large earthen pot from under the earth but failed to give any detail of the dug out object.
However, the labourers did not show up for work at the site the next day. At a stage, local people called those three labourers and inquired them about the discovery but all of them refused to get any object from the construction site. However, being informed, local political leaders and police visited the spot when all the three labourers managed to escape.
Alamgir Hossain informed, Madari Shah, an adopted son of his father-in-law used to live at their house some one hundred-years ago. He was a rich businessman and had no issue. He might have concealed the gold-ornaments and the gold coin beneath earth in that earthen pot.
Hasan Ali, ASI of Bagmara thana informed, police has visited the spot and was trying to nab the escapee labourers. Their sudden escape from the village has intensified the rumour or idea of finding hidden treasure by them.