Country
Jhenaidah FFs fought fiercely against Pakistani soldiers this day
---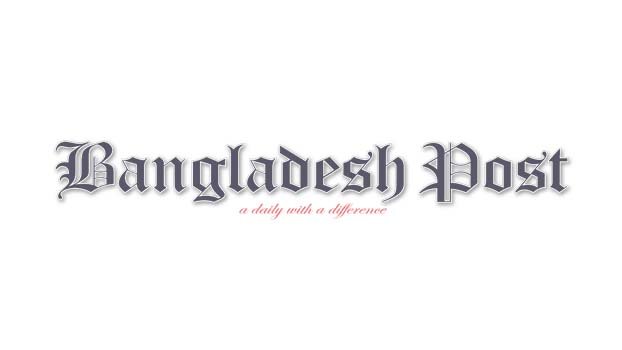 April 1 is one of the most important day to the people of Jhenaidah, especially, the heroic freedom fighters at Bishoykhali Bazer fought against Pakistani soldiers in 1971. Freedom fighters including 50 people, school student, woman and commoners were gunned down indiscriminately by the occupying armed forces of Pakistan on the day. The day is also known as Bishoykhali Day.
According to the heroic freedom fighters and locals, hundreds of freedom fighters along with local young men were engaged in disconnecting Jhenaidah-Jashore highway damaging the metal bridge in front of local high school. They became successful to disconnect the bridge after continuous two days and a number of occupying forces had died failing in the disconnected bridge in the morning of April 1st. Later, hundreds of Pakistani soldiers from Jashore Cantonment equipped with modern fire arms and ammunitions rushed at the southern part of the bridge at Bishoykhali Bazer on the bank of Begabati River. To take revenge of their soldiers the brutal soldiers started opening fire on innocent people and killed them one after another.
The freedom fighters who had been staying on the bank of Begabati River had tried their best opening gunshots to face the occupying forces, but failed at last. The occupying soldiers gunned down a class seven student Golam Mostafa, intellectual Mayamoy Banerjee, Nurul Islam Munshi, Kashem Ali, Shamsuddin Ahmed, Jahanara begum, Seraj Mia, Sadar Uddin, Dukhi Mahmud, Abdul Kuddus, Khalilur Rahman, Kazi Nazir Uddin, Shamser Ali, Mahtab Uddin Munir and some others.
The matter about fighting of the heroic freedom fighters against the occupying forces with limited fore arms was aired through British Broadcasting Corporation (BBC), France news agency, Australia Radio and others.
Leaders of Bangladesh Muktijoddha Sangshad Jhenaidah district unit command said the soldiers of Bengal Regiment at Jashore Cantonment, East Pakistan Rifles (EPR), some mid-level officials of Jhenaidah Cadet College, and the people of Bishoykhali and surrounding villages had participated to save their motherland.
Now the locals observe the day to show respect to the heroic freedom fighters and all martyrs on first day of April. An attractive monument titled Prothom Sasastra Pratirodh (first armed prevention) in from of Mostafa high school was constructed by the government. The school was also named after the martyr student Golam Mostafa killed in the gun battle.
Makbul Hossain, ex commander of Bangladesh Muktijoddha Sangshad Jhenaidah district unit command when contacted said the locals all along organize the day at bishoykhali on April 1st.