National, Back Page
Jamaat leader's son arrested
Radioactive 'iridium' allegedly recovered from him by Indian police
---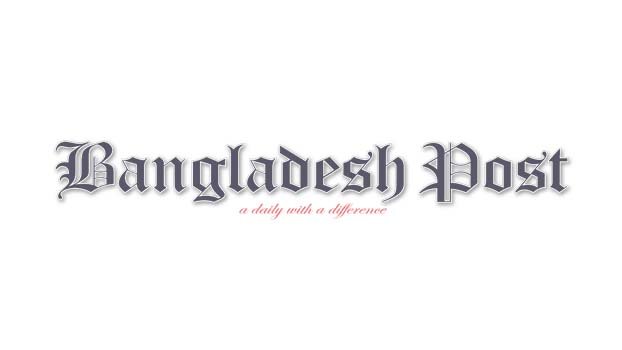 Indian police is investigating into a smuggling case after arresting the son of a leading industrialist of Bangladesh with huge quantity of 'radioactive' material which can be used by militant groups to make dirty bombs. Talking to the Bangladesh Post Correspondent, various credible sources said, on July 26, Indian police arrested one Bangladeshi and one Indian national from Haldibari town under Cooch Behar district of Indian state of West Bengal.
Indian leading media reports claimed that the arrested person was primarily identified as Samiul Islam Shaon, son of Mozahedul Islam, a Jamaat leader. Shaonis the Managing Director of Sanita Ceramics, located on Ramgonj Road of Tupamari under Nilphamari district. Local police said Shaon is the son of Mozahedul Islam, a top leader of Bangladesh Jamaat e Islam, whose top leaders were executed for their heinous crime against humanity during the great War of Independence in 1971.
Shaon was arrested on July 26 at Kalibari check post of Haldibari, India. The police seized a jar wrapped with cello tape from his car. And primary investigation proved radioactive 'iridium' was kept inside the jar. The driver of the vehicle was also arrested and India police seized the jar from inside the car.
After primary interrogation, police suspected that he was trying to smuggle radioactive iridium into Bangladesh. However, Indian police are yet to clarify what actually was the mysterious material. Sources claimed that Indian police had taken highest security measures centering the seized box with radioactive iridium.
The box was cordoned off with a large number of sand bags on the premise of Haldibari Police Station. All doors and windows were kept shut on security ground. Police was primarily suspecting that some radioactive element was kept inside the jar.
Immediately after seizing the mysterious box, Haldibari police station became very alert. Additional police had cordoned off the whole area. Within half an hour, Indian combat police arrived at the Haldibari Police Station along with additional Superintend of Police and Sub-Divisional Police Officer of Kooch Behar District. Sources said arrested Bangladeshi citizen told Indian police officials that iridium was kept inside the jar.
It is alleged that during primary interrogation, Shaon admitted that he rented the car from Fulbaria and left for Haldibari to smuggle out the radioactive iridium. Police intercepted the car when it arrived at Haldibari area. Police seized the jar from Saon's possession. It was told that the market price of Iridium is very high.
Talking to the Bangladesh Post on Tuesday, Mozahedul Islam Faruk, chairman of the Sanita Ceramics, father of Samiul Islam Saon, said, "My son was trapped with an unknown material. We have already reached a compromise on this issue." After fourteen days of the arrest of Jamaat leader's son, forensic team opened the box. But fire broke out as soon as the box was opened, the news link read.
Responding to a question, his father claimed that 'his son was not involved in any smuggling.' About his involvement in the war crime scandal-hit Bangladesh Jamaat-e-Islami, Mozahedul at first claimed that he was not involved with the radical party. But at one stage of questioning by this correspondent, he admitted that he was once involved with Jamaat.
About Mozahedul Islam's political affiliation, Superintendent of Police (SP) of Nilphamari Md Ashraf Hossain said, "Mozahedul Islam is a Rokon of Jamaat." About the arrest of his son Shaon by Indian police, the district police boss said, "I also came to know about the arrest." Responding to a question, SP Ashraf said, "Till now, Indian authority did not communicate with us over the issue."
A former classmate of arrested Shaon said, "From student life Shaon went astray; he became a drug addict and spoiled at an early age. He married a girl without his family's consent when he was only a student of class nine at Nilphamari Government School." According to a credible source, as he was spoiled, his parents sent him abroad.
Counter Terrorism and Transnational Crime (CTTC) Unit Chief Monirul Islam on Monday said that the Jamaat-Shibir activists are engaged in carrying out attacks on the police. He also claimed that many Jamaat-Shibir activists have joined the militant group "Neo-JMB" and they have grudge against the police.
Some security experts are worried that a cache of radioactive material could be used by terrorist organisations such as the Islamic State group to produce a dirty bomb.