City
Fuel prices hiked due to global crisis: Hasan
---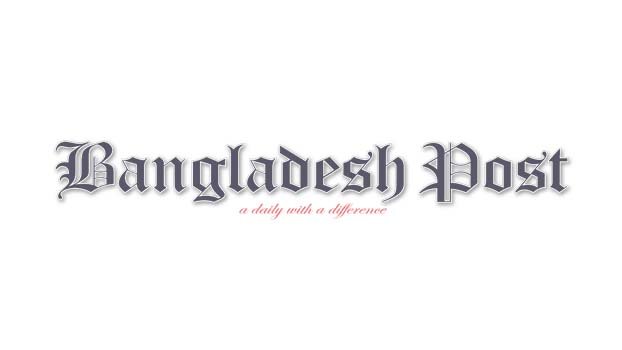 Awami League Joint General Secretary and Information and Broadcasting Minister Dr Hasan Mahmud has said that due to the worldwide crisis, the government has to increase the price of fuel and if the price of fuel in the world market decreases stably, the price will be adjusted again in the country.
He said this during an exchange of views with journalists on contemporary issues at the Secretariat on Monday afternoon. On the occasion of the 92nd birth anniversary of Bangamata Shaheed Sheikh Fazilatunnesa Mujib, the minister said, "I wish for the forgiveness of his departed soul." She was not only Bangabandhu's consort, but she was Bangabandhu's fellow soldier. From our independence movement to freedom struggle and liberation war, his outstanding contribution in all fields and especially after being confined for nine months of liberation war, he did not compromise. I have deep respect for him.
Minister Hasan said, "Due to the Ukraine war, the price of fuel oil in the world has increased from 70 percent to 100 percent. Even in that context, Prime Minister Bangabandhu's daughter Sheikh Hasina's government did not increase the price of fuel oil last year, thinking about the people, and in the fiscal year 2021-22, it gave a subsidy of 53 thousand crore taka or 6 billion dollars to the energy and power sector. It is not feasible for any country to provide such continuous subsidy. In the last three months, BPC has made a loss of 8.5 thousand crores, that is, about 100 crores per day. In that context, the price of fuel oil has been increased a few days ago.
Even after the increase in the price of fuel oil, the price of our country is equal to the price of West Bengal in India, he said, the price of diesel in Bangladesh is Tk 114, the price of Indian diesel in West Bengal is Tk 114-115. The price of petrol in Bangladesh is Tk 130, in India also Tk 130-131 in West Bengal. Diesel price in Nepal Rs 128.63, Bhutan Tk 144.39, Sri Lanka Tk 114, France Rs 224, Germany Tk 190, Australia Tk 160, South Korea Tk 144, China Tk 118.63, UAE Diesel price in oil exporting countries Tk 122.8, UK Tk 230, Singapore Tk 189.78, Hong Kong Tk 260.75, Philippines Tk 138.
Highlighting the data of the comparative price of petrol, the information minister said that the price of petrol in Bangladesh is Tk 130. It is 130-131 rupees in West Bengal, India. Nepal Tk 135.36, Bhutan Tk 120, Sri Lanka Tk 142.03, France Tk 232, Germany Tk 175, Australia Tk 150, China Tk 131.99, UAE Tk 116.64, Singapore Tk 190.45, Hong Kong Tk 164.72 money This is the price of petrol. Even after the government increased the price, the subsidy on fuel still has to be paid. Referring to the measures taken by various European countries due to the energy crisis, the Broadcasting Minister said that Germany, the strongest country in Europe, has taken measures to save money due to the energy crisis. Road lights have been switched off in various cities. Hot water supply to bathrooms has been stopped in the city. In the meantime, 20 percent energy saving initiatives have been taken, and another 20 percent saving initiatives will be taken. Germany has never had a single minute of blackout since World War II, there is load shedding, power rationing.
Dr Hasan also said that France, one of the world's strongest economic countries, a member of the Permanent Council, has restricted the use of air conditioners in public places and shopping malls from July 27 to save energy. It has also announced a fine of 750 euros in case of violation. Greece has announced 10 percent energy savings this year. In this summer too, they have been instructed to keep the air-conditioner temperature at 27 degrees. Various measures to save electricity in Italy include switching off lights in public buildings, parks, shopping malls after 7pm. In Hungary, an energy emergency has been declared since July 19 due to the severity of the energy crisis. Everyone in the US has been told by SMS to save fuel and electricity.
In the context of this crisis in the world, our government has to increase the price of fuel oil, when the price of oil in the world market will decrease stably and its effect will start in Bangladesh, the price of fuel oil will be adjusted again, he assured.
As a result of friendship with China, the relationship with India will be affected in response to journalists' questions. Hasan said, 'India-Bangladesh relationship is written in blood. The support given by the government and people of India in our liberation war will be written in blood as long as Bangladesh exists. The height of our relationship with them is unmatched by any other country. China is our friendly country and our major development partner. A friendly country can make any offer. Our foreign policy is not enmity with anyone, but friendship with all. India-Bangladesh relations written in blood will not be affected by the relations of any other country. The relationship between Bangladesh and India is inseparable.
In response to another question from journalists about BNP, the minister said, "We have been hearing the cries of BNP for a long time. Ever since the formation of the government in 2009, we have been hearing about the fall of the government. I request BNP to look at the world situation. To avoid politics of misleading people. They sometimes mislead people but people know their real intentions, so BNP's clamor will not be of any use.'