All Section, City
Film artistes express gratitude to PM thru Hasan Mahmud
---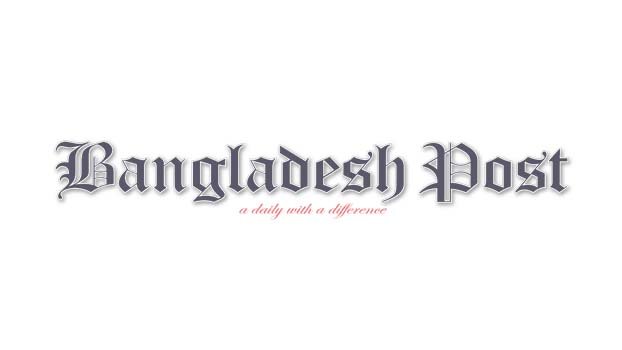 The country's film artists have expressed their gratitude to the Prime Minister through the Information and Broadcasting Minister Dr Hasan Mahmud, for passing the 'Film Artists Welfare Trust Act 2021'.
President of Bangladesh Film Artists Association Misha Saudagar, General Secretary Zayed Khan, Vice President Dipzol and Rubel along with film stars Rozina, Anjana, Aruna Biswas, Tama Mirza, Mishti Jannat, Bobby and other ministers were present at the Information and Broadcasting Minister's official residence on Minto Road in the capital on Tuesday afternoon.
They greeted Hasan Mahmud with flowers and handed over a letter of appreciation to Prime Minister Sheikh Hasina.
It may be mentioned that the much awaited 'Film Artists Welfare Trust Act 2021' framed by the Ministry of Information and Broadcasting and passed by the National Assembly was passed in the Parliament on Saturday 3rd July.
At that time, the Information Minister said, "Although the demands of the filmmakers for the welfare trust are very old, no one has listened to them before. When the film artists raised this demand to Prime Minister Sheikh Hasina, she promised to implement it. You have noticed that even when the lockdown is going on in the country, we have worked day and night to take the law to the Parliament".
Prime Minister Sheikh Hasina has always been generous and did not appeal to all the artists of the country, but she has always extended a helping hand when any issue comes to her notice and this trust is to give a permanent structure to the welfare of film artists, added the minister.
The Minister appreciated the role of Hasanul Haque Inu, Chairman, Parliamentary Standing Committee on the Ministry of Information and Broadcasting, members, all Members of Parliament and officials of the Ministry for expeditious assistance in enacting the Act. He also said that he had to respond to the statements made by some members of the opposition in the parliament against the law.
Mentioning the groundbreaking initiatives of the government in the development of the film industry, Hasan reminded that the government has set up a loan fund of Tk 1,000 crore for the construction and renovation of low-interest cinema halls across the country.
In their speeches on behalf of the film artists, Misha Saudagar, Zayed Khan and Aruna Biswas expressed their deep gratitude to the Prime Minister and the Information Minister for the Welfare Trust Act.
At the end of the meeting, in response to a question from journalists, Hasan Mahmud said, "After failing to deal with the Prime Minister and the Awami League government politically, a group under the persuasion and management of BNP-Jamaat sat abroad and spread rumors against the country on social media and some web portals. I urge the people to be vigilant against these rumors and to be vocal through social media.