National, Front Page
Farmers' Market gaining popularity
---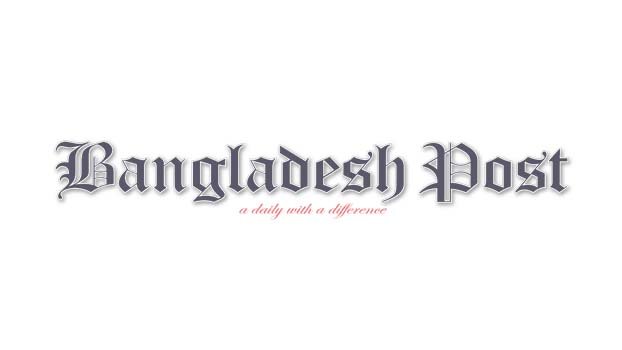 Farmers' Market, a weekly makeshift marketplace that runs to ensure the supply of fresh food items to the consumers at fair prices, is expanding as two other such marketplaces are going to be set up in Gazipur city.
The Farmers' Market is being set up also to encourage the farmers in agriculture and to avoid the influence of middlemen.
Rights activists, experts on public health and others concerned said that the makeshift market in urban areas will play a vital role in ensuring better return for marginal farmers.
The easy availability of safe food at affordable prices is now a major challenge for the urban people. Against this backdrop, the initiative of setting up Farmers' Market was taken in Dhaka city as well as urban areas in the country aiming to tackle such a challenge.
A project titled 'Dhaka Food System' was taken to set up the Farmers' Market in Dhaka city and some other cities. The Food and Agriculture Organization (FAO) of the United Nations and the Work for a Better Bangladesh (WBB) Trust are implementing the project with the support of the Embassy of the Netherlands.
The first marketplace under the project was launched at T-Block in Mirpur area in Dhaka on June 18 in 2021 on pilot basis. The authorities of Dhaka North City Corporation (DNCC) had also collaborated on the initiative, said Gaous Pearee, director at WBB Trust.
Besides, 15 other makeshift markets are now being set up under the 'Dhaka Food System' project in the areas of DNCC, Dhaka South City Corporation (DSCC), Narayanganj City Corporation (NCC) and Gazipur City Corporation (GCC).
"The initiative of setting up 'Farmers' Markets' in Dhaka, Narayanganj and Gazipur has been taken following the successful implementation of the pilot project in the area of Ward No. 6 of DNCC," said Ziaur Rahman, senior project manager of WBB Trust.
He told Bangladesh Post that 10 farmers, certified by the Department of Agricultural Extension (DAE), Department of Livestock and Department of Fisheries, will sell their produce in a market to consumers a day every week.
Among the 15 makeshift markets, five 'Farmers' Markets' will be set up at the areas of Wards No. 1, 2, 19, 30 and 33 of DNCC; while six 'Farmers' Markets' will be set up in the areas of Wards No. 1, 15, 19, 39, 56 and 33 of DSCC.
Naima Akter, project manager at WBB Trust, told Bangladesh Post that the DSCC and the DNCC have endorsed establishment of the 'Farmers' Markets' in its areas.
According to her, NCC Mayor Dr Selina Hayat Ivy has selected Wards No. 12 and 15 of Narayanganj to set up the makeshift markets, while two Farmers' Markets are going to be set up in the areas of Wards No. 28 and 54 in Gazipur city.
On the occasion of commencement of 'Farmers' Market' in Gazipur, an event titled 'Establishing Neighbourhood Farmers' Market in the Area of Gazipur City Corporation' was arranged at the auditorium of Engineering Building in Gazipur on Tuesday (July 5).
The Embassy of Netherlands, Gazipur City Corporation (GCC), FAO and WBB Trust, jointly organised the event.
Md. Abdul Hannan, secretary of GCC; attended the event as the chief guest, while Md. Nasir Uddin Mollah, councilor from Ward No. 54 of GCC; Mst Ayesha Akhter, GCC's panel mayor; Md. Firoz Al Mamun, zonal executive officer of GCC's zone-5; Md. Moinul Islam, chief urban planner; Gaous Pearee, director at WBB Trust; Md. Saiful Islam, deputy director at district DAE; Dr. Kaiser Muhammad Moinul Hasan, district fisheries officer; Dr SM Ukil Uddin; district livestock officer; and Jahangir Alam, sustainable agriculture specialist at FAO; spoke on the occasion, among others.
Ziaur Rahman moderated the event and Naima Akter presented the keynote paper.
GCC's Councilors, government officials, rights activists and experts on public health at the event said that there is no alternative to safe and healthy food for well-being. Although Gazipur city has more supply of fresh vegetable and fruit than other cities as the surrounding areas of the city are dependent on agriculture, farmers are not getting fair prices and consumers are being deprived of safe food at affordable prices in Gazipur due to the influence of middlemen and lack of fair market system.
Md. Abdul Hannan said that there will be overall cooperation from GCC and the councilors' offices concerned to the two makeshift Farmers' Markets which are going to be set up in the areas of Wards No. 28 and 54. Ayesha Akhter also assured of the cooperation.