City
DU observes mourning day
---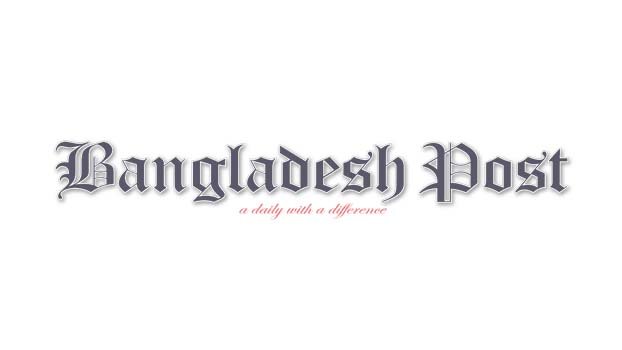 The Dhaka University (DU) authorities on Tuesday, October 15, observed the 'Mourning Day' commemorating the tragic deaths of students, employees and guests in a building collapse at Jagannath Hall in 1985. On that day in 1985, at least 40 people, including 26 students and 14 guests, died when the roof of the auditorium of the then Assembly Building (now October Smriti Bhaban) collapsed.
To mark the day, university authorities organised various programmes. As part of the programmes, black flags were hoisted atop all the student dormitories and kept the university flag at half-mast.
Students, teachers, officials and employees of the university brought out a mourning procession from Aparajeyo Bangla in the morning. The procession paraded different places on the campus and ended in front of the October Memorial Building at Jagannath Hall. A discussion meeting was also held there at night. Speaking at the programme, DU Vice Chancellor Prof Md. Akhtaruzzaman said, accident could be avoided by developing awareness and cautions.
Pro VC (Administration) Prof Mohammad Samad, Treasurer Prof Kamal Uddin, Teachers' Association President Prof ASM Maksud Kamal, acting register Enam­uzzaman, DUCSU Vice President (VP) Nurul Haque Nur and Jagannath hall union VP Uthpal Biswas, among others, took part in the discussion.
Special prayers were also offered at Jagannath Hall and the university mosques. The museum of October tragedy at the hall remained open to all from 9:00am to 6:30pm.