All Section, City
DU observes 'Black Day'
---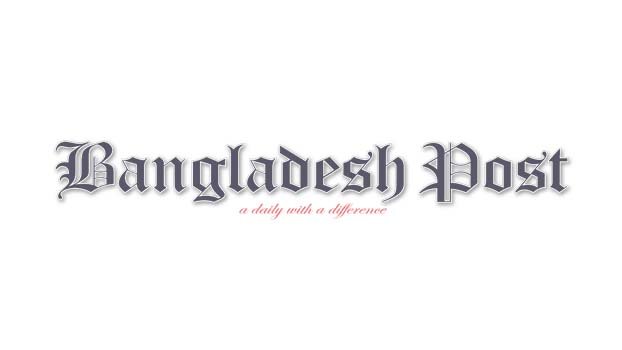 'The then un-elected and undemocratic military-backed interim government attacked inhumanly on students and teachers of Dhaka University (DU) and in front of our combined protests they were forced to retreat and compelled to re-established democracy in the country,' said DU Vice-Chancellor Professor Dr Md Akhteruzzaman.
The Vice-Chancellor made this remark while speaking on the occasion marking the 'Dhaka University Black Day' observed on August 23, to protest the assault and torture on students and teachers by army personnel in 2007.
The Vice-Chancellor said, the then acting government wanted to prolong their rule in an undemocratic way through intimidation and terrorist activities. Dhaka University was attacked that day as part of a far-reaching conspiracy. Inspiring from Bangabandhu's political life, we then collectively protested against the invaders. We uphold the misrule of evil forces seeking help in the national and international media. The masses became involved with our movement. As a result, our movement reached its logical conclusion and we were able to restore democratic rule in the country. "
The entire nation is in danger if the political trend of a country is disrupted. So, it is important to keep the importance and dignity of political institutions intact, added the Vice-Chancellor. The Vice-Chancellor then criticized over giving permission to set up military camps on the university campus in 2006, saying it was an extreme manifestation of institutional irresponsibility.
On August 20, 2007, students protested against law enforcers' assault on some students and teachers on the university playground. The protest continued till August 23.
Scores of students were wounded in police action during the incident, and four senior teachers and seven students were also put in jail.
DU pro-vice-chancellor (Admin) Prof Muhammad Samad, pro-vc(education) Prof ASM Maksud Kamal, Treasurer Prof. Mamtaz Uddin Ahmed, DU Teachers' Association president Professor Dr Rahmat Ullah and general secretary Prof Nizamul Haque Bhuiyan, the then prison tortured teacher Professor Dr Neem Chandra Bhowmik, prison assaulted student leaders Manabendra Deb and Md Taiyob Ali also took part in the discussion.