City
DU holds pre-budget dialogue
---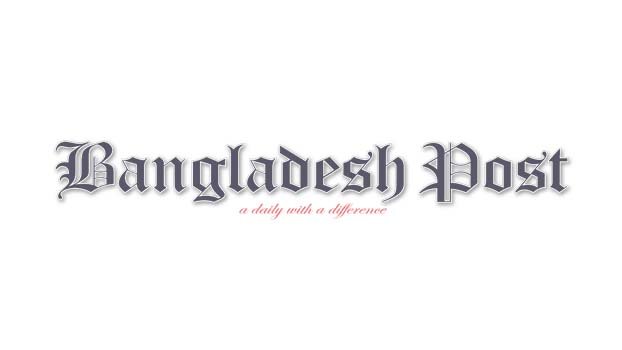 Dhaka University Center on Budget and Policy organized a pre-budget dialogue titled 'Budget 2022-23: Progress on the Road to Prosperity' from 20th May to 2022 today in the auditorium of Professor Muzaffar Ahmed Chowdhury. Vice Chancellor of Dhaka University Prof Dr Md Akhtaruzzaman was present as the chief guest on the occasion.
Prof Dr ASM Maksud Kamal, Pro-Vice Chancellor (Education) of the University addressed as the special guest in the pre-budget dialogue presided over by Prof Mamtaz Uddin Ahmed, Treasurer of Dhaka University and Chairman of Center on Budget and Policy. Director of the Center Prof Dr M. Abu Yusuf and Prof Dr Kazi Maruful Islam of the Department of Development Studies presented the keynote address. Prof Dr Rashed Al Mahmood Titumir, Chairman, Department of Development Studies, Dhaka University and Dr. Selim Raihan, Professor, Department of Economics and Executive Director, Sanem, participated in the discussion on the article.
Vice-Chancellor Prof Dr Mohammad Akhtaruzzaman said it was important to prioritize education, health and social security in allocating budgets to address the post-Corona pandemic challenges.
"We need to take institutional initiatives and timely planning to make all development, including the economy, sustainable and improve management through the establishment of good governance," he said. Under the visionary leadership of Prime Minister Sheikh Hasina, the country's economy and prosperity continued to grow despite the Corona epidemic. The Vice-Chancellor called upon the teachers, researchers and students of the university to work for the betterment of the country's development by identifying the shortcomings of good governance in terms of proper expenditure.
The main article called for giving priority to education, health and agriculture in the national budget. The two essayists said that new employment needs to be created by addressing existing and emerging challenges and focus on inclusive development. Establishing sustainable economic systems requires increasing institutional capacity and efficiency and ensuring transparency, accountability, fairness, foresight and social integrity. They proposed the formation of an independent education deficit commission with experts, as well as allocating adequate funds to assess the impact of corona on education and formulate effective plans.