Country
CU 1st year admission test to start Tuesday
---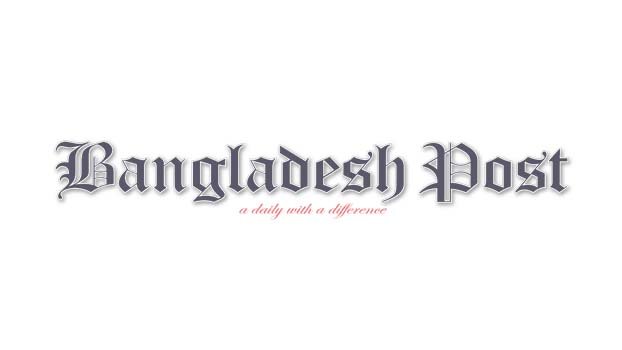 Chittagong University 2021-22 academic year 1st year graduation (Honours) class admission test based on various units will start from next Tuesday.
In order to conduct the admission test of Chittagong University in a smooth, peaceful and uninterrupted environment, a detailed plan has been adopted in the joint coordination of Chittagong District Administration, Police Administration, RAB, Railway Authority, Hathajari Upazila Administration, PDB, Roads and Highways Department, Traffic Department, Fire Service. On this occasion, a discussion meeting of the CU authorities was held with all concerned in the conference room of the CU Vice-Chancellor's office on Thursday to take the necessary effective measures. Chittagong University Vice-Chancellor Professor Dr. Shireen Akhtar presided over the meeting. CU Pro Vice-Chancellor (Academic) Prof. Benu Kumar Dey was present.
CU VC said the admission test is a huge event for the university. The university administration is committed to successfully complete the admission test with the joint efforts of all. Everyone in the university family is already working day and night, especially the honourable deans, to complete this event smoothly and peacefully.
We seek sincere cooperation from all quarters including the law and order forces to conduct the entrance examination in a festive atmosphere. Law and order forces should have increased intelligence vigilance to crack down on any untoward situation including question paper leak.
CU Proctor Dr. Rabiul Hasan Bhuiyan gave a speech at the beginning of the exchange meeting, highlighting the detailed action plan of the upcoming admission test.
In the meeting, Dean of CU Faculty of Arts and Humanities Prof. Dr. Mohammad Mahbubul Haque, Dean of Science Faculty Prof. Dr. Mohammad Nasim Hassan, Dean of Faculty of Business Administration Prof. Md. Helal Uddin Nizami, Dean of Faculty of Engineering Prof. Dr. Rashed Mostafa, Dean of Faculty of Biological Sciences Prof. Dr. Md. Tauhid Hossain, Dean of Marine Sciences and Fisheries Faculty Prof. Dr. Md. Shafiqul Islam, CU Registrar (Acting) Prof. SM Monirul Hasan, College Inspector (Acting) Prof. Dr. Shyamal Ranjan Chakraborty, Director of Student Counseling and Guidance Prof. Dr. Mohammad Abdullah Mamun, Director of ICT Cell Prof. Dr. Mohammad Khairul Islam, Commanding Officer of BNCC Prof. Dr. Bayezid Mahmud Khan, CU Transport Department Administrator SM Moazzem Hossain, Estate Branch Administrator Dr. Mohammad Moinul Islam, Chief Engineer Mr. Syed Jahangir Fazal, Assistant Proctor, Controller of Accounts, Controller of Examinations, Chief Medical Officer, Chittagong District Railway Superintendent of Police Mohammad Hasan Chowdhury, Chittagong District Additional Superintendent of Police (Crime and Operations) Kabir Ahmed, CMP Additional Deputy Commi­ssioner of Police (Operations) Md Nurul Afchar Bhuiyan, CMP Additional Deputy Commissioner of Police (Traffic North) Moha­mmad Kazi Humayun Rashid, CMP Assistant Commissioner of Police (Traffic South) Md Arif Hossain, Assistant Director (NSI) Khairul Alam, DGFI Deputy Director Md Iftekhar, Md Mostafizur Rahman (DGFI), Deputy Civil Surgeon Dr Md Wazed Chowdhury, Assistant Commissioner (Land) Hathazari Md Abu Raihan, Hathazari Model Police Officer-in-Charge Muhammad Ruhul Amin, Chattogram District Police Inspector (PBI). Mohammad Nezam Uddin PPM with others.