National, Back Page
Campaign on cleanliness begins from Shaheed Minar
---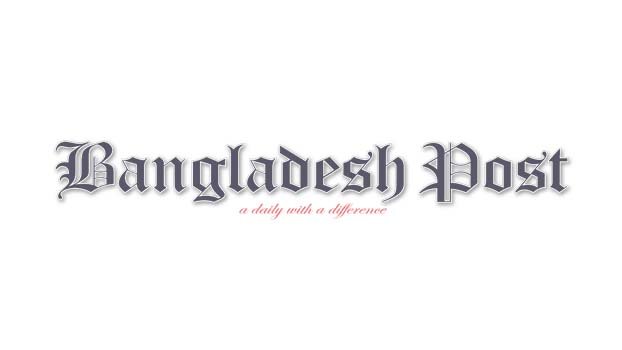 In a bid to building a magnificent and more wonderful Bangladesh Porichchonno Bangladesh campaign was launched in city's Shaheed Minar premises on Tuesday. The campaign, organised by volunteers of Bangladesh scouts, is aimed at future generations and focuses on raising public awareness regarding cleanliness in public places. The volunteers of Bangladesh scouts cleaned the entire area beside Dhaka Medical College as part of the campaign jointly arranged by Bangladesh Scouts and 'DettolHarpicPorichchonno Bangladesh'.
Speakers at the ceremony emphasized on maintaining hygiene and keeping the environment clean. The speakers are advised the pedestrians to use foot-over bridges and zebra crossing while crossing the roads. While addressing, Prof Dr ASM Maksud Kamal, Dean of Earth and Environmental Sciences faculty said: "Today's youth will lead the position of building clean Bangladesh, based on the knowledge and lessons learnt from the campaign. If the Rovers maintain the discipline first, they can contribute to the make a clean country for sure."
"Students are agents of change. We can give you guideline but you can turn the county as developed. This country will be developed if we try to keep our nearly places clean from own side. You, the youth have to spread the message to friends, family members." Presided over by Md Shah Kamal, National Commissioner of Bangladesh Scouts and Senior Secretary of Digester Management and Relief ministry, Riaz Ahmed, cleanliness ambassador of the campaign, Salahuddin Ahmed, Reckitt Benckiser (Bangladesh) Ltd Marketing Manager among others present at the ceremony.
To aware the people about good health and cleanliness, Dettol and Channel i have started 'Porichchonno Bangladesh Campaign' in February, 2017. Along with the soap brand Dettol, toilet cleaner brand Harpic has joined this year in title. A memorandum of understanding has been signed between Bangladesh Scouts and 'DettolHarpicPorichchonno Bangladesh' in last February.
Besides direct training, the campaign also helps to raise awareness by media. The main objective of this campaign is to reach at least 8 crore people and make them conscious about health and hygiene every year by mass media and social networking platform.