National, Front Page
AL protests countrywide series blasts of 2005
---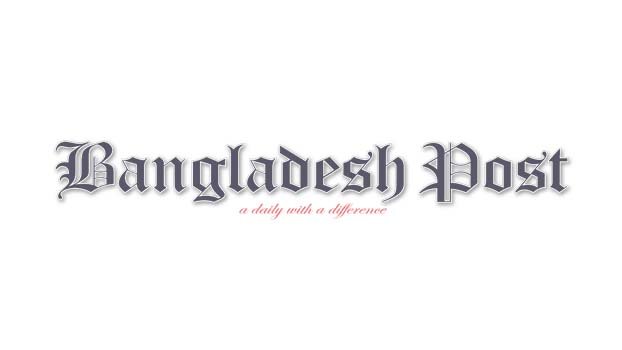 Leaders of the ruling Awami League on Wednesday said that BNP will be dealt with on the streets. They also said that wherever they (BNP) would try to carry out terrorism, they will be resisted. demonstration
The central leaders of Awami League said these while speaking at a protest rally organised by Dhaka Metropolitan North and South units of Awami League on Wednesday against the series of bomb attacks across the country on August 17 in 2005. The demonstration programme was held in front of the Auditorium of the Institution of Engineers.
The party also held same protest programme across the country by all the units of the party's various associate bodies.
On August 17, 2005, during the BNP-Jamaat coalition government, a series of bomb attacks were carried out at more than five hundred places in 63 districts across the country. Since then, Awami League has been observing the day as 'Series Bomb Attack Protest Day'.
Thousands of leaders and activists of Awami League and its various affiliated organisations from different thanas and wards of Dhaka metropolis participated in the rally. At that time, Engineers Institution, Matsya Bhavan area became overcrowded with people. Leaders and activists of Awami League and its affiliated organizations joined the rally with processions from different areas. At that time they chanted different slogans against BNP-Jamaat. After the rally, a huge procession was brought out in the area. The protest rally that started from Engineers Institution premises, passed Matsya Bhavan-Kadam Fountain-Press Club and Zero Point and ended in front of Awami League Central Office on Bangabandhu Avenue.
Before the procession was brought out, a protest rally was also held. In the protest rally, General Secretary of Awami League and Minister of Road Transport and Bridges Obaidul Quader said, "BNP's Mirza Fakhrul said - Awami League has no ground under its feet. But BNP never saw this type of influx of people.
Obaidul Quader said told the leaders and activists of Awami League, "Awami League leaders and activists at all levels must be united. Today we have to take an oath - BNP has to deal with militancy in Bangladesh on the streets of the country. Be prepared, it will be played, it will be played on the streets, it will be fought on the streets, it will be played in the next election, we will win there. Leaders and activists should be united and prepare for the election.
Awami League presidium members Matia Chowdhury, Agriculture Minister Dr. Abdur Razzak, Mofazzal Hossain Chowdhury Maya, Advocate Kamrul Islam, Jahangir Kabir Nanak and Abdur Rahman, Joint General Secretaries Dr. Hasan Mahmud, Information and Broadcasting Minister, Mahbubul Alam Hanif and Afam Bahauddin Nashim, Organizing Secretaries Ahmad Hossain, Mirza Azam, SM Kamal Hossain, Abu Ahmed Mannafi, among others, also addressed the rally.