All Section, City
89 new labs at BSTI to ensure world class service
---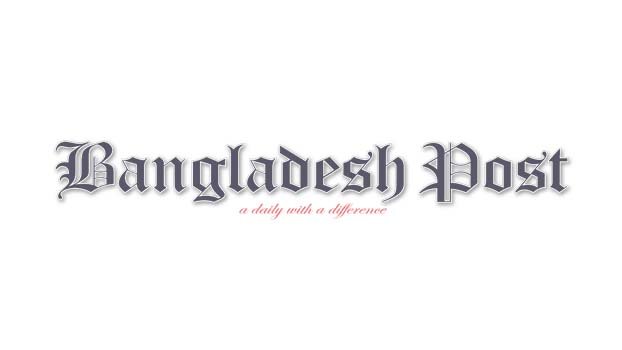 Industries Minister Nurul Majid Mahmud Humayun said that a state-of-the-art laboratory is being set up to make BSTI (Bangladesh Standards and Testing Institution) a world-class institution for ensuring quality and weight and measurement of products. BSTI has already started issuing halal certificates for quality enhancement, testing, certification of products, provision of assurance of correct weight and measurement, issuance of Management Systems Certificates as well as increase in exports of domestic products. These activities will play a huge role in the export trade.
He said BSTI was in the process of setting up 79 more state-of-the-art laboratories to ensure world-class service in product testing and weight and measurement.
The minister made the comment while speaking as the chief guest at a discussion meeting titled 'Metrology in the Digital Era' organized by BSTI on the occasion of World Metrology Day-2022 at BSTI Head Office in Tejgaon on Sunday.
State Minister for Industries Kamal Ahmed Majumder, Industries Secretary Zakia Sultana and FBCCI Senior Vice President Mr Mostafa Azad Chowdhury Babu were present as special guests at the meeting presided over by BSTI Director General (Grade-I) Dr Md Nazrul Anwar. Director (Metrology) Prof Md Sajjadul Bari expressed his gratitude on the occasion. Senior officials of various ministries and agencies, including the Ministry of Industries, members of the BSTI Council, standards setting experts, industry representatives, stakeholders and journalists were also present.
Recalling Bangabandhu's relationship with BSTI, the minister said that due to the tireless efforts of Father of the Nation Bangabandhu Sheikh Mujibur Rahman, BSTI became a member of ISO in 1974 and National Codex Contact Point (NCCP) of Bangladesh Codex Alimentarius Commission (CAC) in 1975. Gains membership. In its continuation, Hon'ble Prime Minister Sheikh Hasina has been emphasising on building a strong and international standard organization. The government and the BSTI are working to make the BSTI test report internationally acceptable. Measurement is very important in product production. In order not to deceive the consumers, it is necessary to ensure the desired quality and accurate measurement of the product in the transaction.
Proposing to set up BSTI offices at every land port, the senior vice-president of FBCCI said that if BSTI laboratories were set up at every land port of Bangladesh, which has land ports with India, import-export would be much more dynamic.
He also proposed to conclude a bilateral agreement between the two countries to get the BSTI certificate accepted by the Indian authorities for the export of Bangladeshi products to India. As a result, Bangladesh's food exports will increase a lot.
He also suggested involving representatives of local chambers and business associations in running mobile courts across the country. Business organizations will not take responsibility for the activities of a few dishonest traders. He urged the BSTI to be strict in this regard.
Institutional capacity building, including setting up of 10 regional offices for expansion of BSTI services at the field level to ensure quality products and accurate weights and measures, setting up of new laboratories and expansion of existing laboratories The Director General of BSTI presented various developmental information.
He said projects have been taken up for modernization and expansion of Physics, Chemistry and Metrology Labs considering the growth of industrial plants and current demand. Besides, the work of bringing BSTI services under full automation is in the final stage. He also said that halal certification of products has been started to expand exports.