City
7 DU students get Tajuddin Ahmad Award
---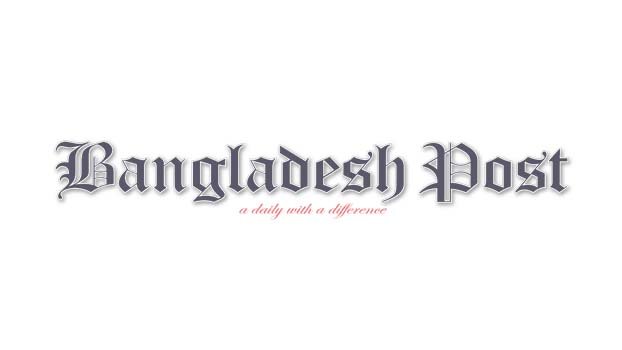 Trapa Sarker, a student of the Department of Peace & Conflict Studies of Dhaka University (DU) has been awarded 'Tajuddin Ahmad Peace Gold Medal' for securing the highest CGPA in BSS (Hons.) examination of 2018. Besides, Sanjida Zaman Raisa, a student of the same department has received 'Tajuddin Ahmad scholarship' for her brilliant academic performance. Five other students from different departments of DU have also received 'Tajuddin Ahmad Trust Fund Prizes' for securing the first, second, third, fourth and fifth places in the essay competition. Dhaka University Vice-Chancellor Prof. Dr. Md. Akhtaruzzaman distributed medal, scholarship and prizes among the recipients as chief guest at a function held today July 31, 2022 at Nabab Nawab Ali Chowdhury Senate Bhaban of the university.
DU Pro-Vice Chancellor (Administration) Prof Dr Muhammad Samad presided over the function while Member of the Trustee Board Simin Hossain Rimi MP and Pro-Vice Chancellor (Academic) Prof. Dr. A S M Maksud Kamal addressed it as special guests. Donor of the Trust Fund Mrs. Sharmin Ahmad delivered welcome speech while litterateur Suhan Rezwan presented the memorial lecture. Chairman of the Department of Peace & Conflict Studies of DU Saifuddin Ahmed gave vote of thanks. Registrar Probir Kumar Sarker conducted the program.
Dhaka University Vice-Chancellor Prof Dr Md. Akhtaruzzaman paid glowing tributes to the memory of the first Prime Minister of Bangladesh Tajuddin Ahmad and said that he had led the wartime Provisional Government during Liberation War in 1971. He was a close confidant of Father of the Nation Bangabandhu Sheikh Mujibur Rahman, the VC mentioned. He urged the young generation to make themselves honest and patriotic citizen by following the ideals of Tajuddin Ahmad.
The recipients of Tajuddin Ahmad Trust Fund prizes are Sumaiya Khanam (Botany), Rifat Ferdous Ananna (Zoology), Arzu Afrin Kathy (Development Studies), Suhrido Sadiq (Bangla) and Ifrat Jahan (Bangla).