Country
4,000 women, children attaining self-reliant thru flower business
---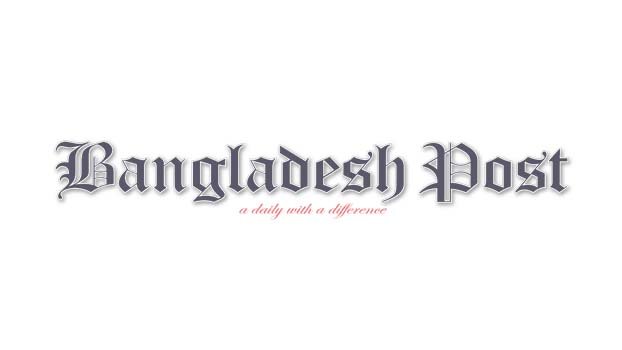 Even after facing more than 200 interviews for a job, Jafor Alam, son of Juban Mollah of Nabinagar village under Lalpur upazila has finally established himself as an entrepreneur of a successful commercial flower garden owner. Now,under his entrepreneurship, more than 100 poor women folk have been employed.
Jafor Alam, himself told this correspondent the story of Adu Bhai and said, Adu Bhai used to fail in the examinations in the class but he was unsuccessful in every interview for the job.
Jafor Alam, the 9 th child of his parents, passed Bachelor degree in the year 2000. When he did not get a job, he was frustrated.
Jafor found a ray of hope when he saw one of his neighbours Abdul Aziz, a worker in a flower shop in Dhaka. Aziz returned home from his workplace and started to cultivate flowers in leased land and used to sell those to Dhaka.
After watching Aziz's success, Jafor was inspired and he talked to his family about cultivating flowers. His father gave him three bighas of land for the purpose.
At first he cultivated various kinds of flower plants in this land. After one year, he started to collect flowers from his flower garden and used to make garlands and sold those in the markets. Jafor said, in 2004 when he started his business, he used to sell a six feet long flower garland at the rate of taka seven to ten. Now, he sells those for 30 to 40 each. Now, Jafor cultivates Belly (Jasmine) flowers on 60 bighas of land. His own land is 10 bighas and he took lease of 50 bighas of land for cultivating flowers.
During every season,(March to November), he produces 10,000 flower-garlands every day and sells those in Dhaka and other districts. Now he sells each six feet long garland for Tk 30 only, still he earns a reasonable profit.
Jafor informed, he spends taka 5,000 to 6,000 per bigha for leasing the land per year. For preparing the seedbed and taking care of the garden, he spends Tk 10,000 per bigha. Labour cost for stringing garland is Tk 4 to 5 for every six feet.
One man (usually woman and child) can string 100 garlands in a day. Considering all costs, Jafor earns Tk 100,000 to 120,000 a month during the flowering season and during off season, he earns taka 40,000 to 50,000 a month.
By being inspired by Jafor, Abdul Aziz of Bagatipara upazila also took lease 60 bighas of land to cultivate flowers in his areas. Now Sukur Ali, Alam, Khairul Islam and many other young people have started flower cultivations at Balitita, Islampur, Garervita and Billmaria of Lalpur upazila and many other villages of Bagatipara upazila with the help and inspiration of Jafor and Aziz.
With this business not only Jafor or Aziz has become self-reliant but also four thousand women and children found a way to generate income. After completing their household works, every woman in the area starts to string garland and to earn an extra income for their families.
Abdur Razzaq, former Upazila Chairman of Lalpur upazila said, he knows Jafor Alam as a hardworking and inspiring fellow of the locality.
He said not only did Jafor and Aziz help themselves but also they made hundreds of people self reliant after starting their flowery venture.
Altaf Hossain, retired school teacher of the area said, earlier Jafor used to tell him about his disappointing, painful unemployed life.
He was surprised when he watched the success of Jafor with his flower gardens. He also said Jafor changed the entire scenario of the village. Now this village is renamed as "Flower village" in the upazila.
Ahad Ali Sarkar of the village said, Jafor is like his son, Jafor is helping many people and showing the villagers a source of income.